NEBOSH digital assessments: the same rigorous results
The introduction of digital assessments marked the beginning of a transformation that sees NEBOSH offer remote assessments for our qualifications.
But some things have not changed. The rigour, respect and recognition that NEBOSH prides itself on have remained and never more so than in our marking and results process.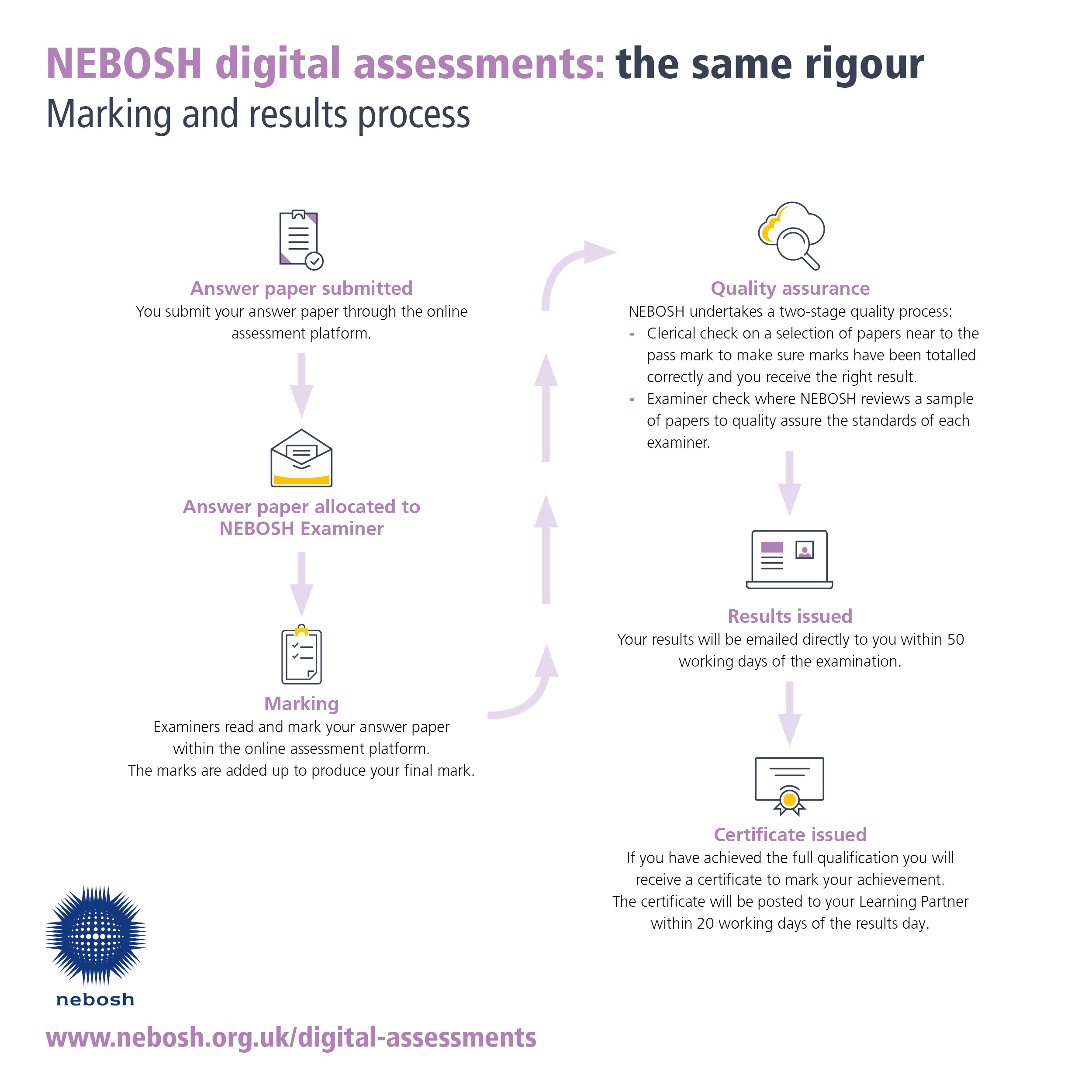 For more information on marking, see our FAQs page; How does NEBOSH set the pass mark for each assessment?