NEBOSH webinars and videos
NEBOSH webinars and video interviews explore essential health and safety topics, with presentations including leadership excellence, incident investigation and the COVID-19 response. Recorded sessions are available to watch online, letting anyone with an interest in health and safety best practice access free advice and guidance from experts in the profession.
Latest video
COVID Impacts – sharing lessons learnt
Since March 2020 health and safety professionals and employers all over the world have been managing the challenges associated with keeping workplaces safe during the pandemic.
In this webinar, experts from NEBOSH, the Health and Safety Executive and the British Safety Council have come together to share some of the lessons we have learnt during this time.
The presentation slides can be downloaded here: COVID Impacts presentation slides.
Watch online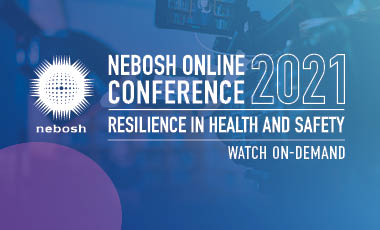 NEBOSH Online Conference 2021: Resilience in Health and Safety
Our first online conference, sponsored by Astutis, Green World Safety & Security Consultancies LLC, NIST Institute Pvt. Ltd., QHSE International and RRC International, took place on 5 October 2021. If you missed the live event or just want to rewatch a session, you can watch on-demand on the conference website: www.conference.nebosh.org.uk.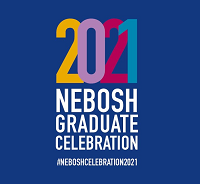 2021 NEBOSH Graduate Celebration
Although we could not be together in person, we wanted to mark the very special achievements of those people who have gained a NEBOSH Diploma or Masters over the past two years. Watch the video to hear from our guest speakers and see some of our wonderful graduates.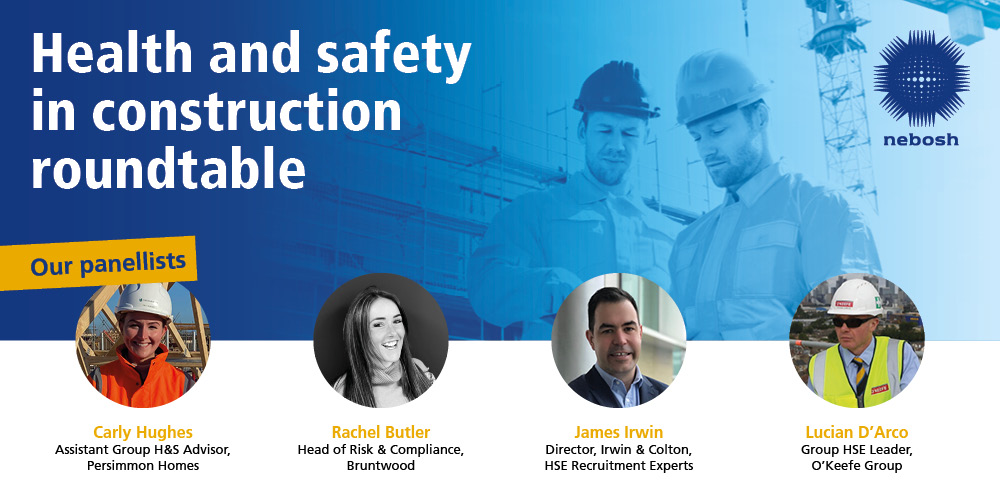 Health and safety in construction roundtable
We met with industry professionals to discuss working in health and safety in the construction industry. The panel share their experience and insights.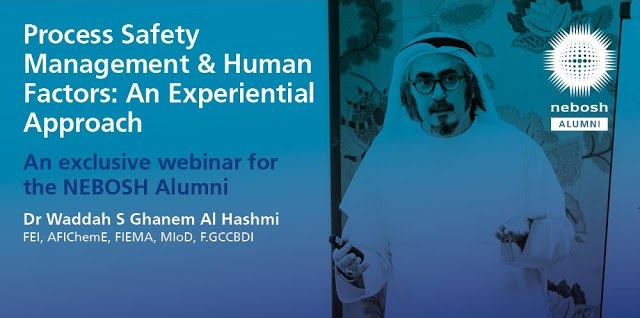 Process Safety Management & Human Factors webinar
Dr Waddah presented an exclusive webinar for the NEBOSH Alumni, Process Safety Management & Human Factors: An Experiential Approach.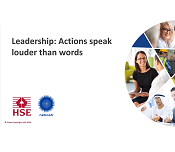 Leadership: Actions speak louder than words
As part of the Safer Highways digital conference, SH L!ve 2020, NEBOSH and the HSE delivered a presentation on leadership. The session looks at low cost interventions and includes a question and answer session.
Speakers: Matt Powell-Howard, Head of Strategy, NEBOSH and Ed Corbett, Head of Human Factors & Organisational Performance, HSE.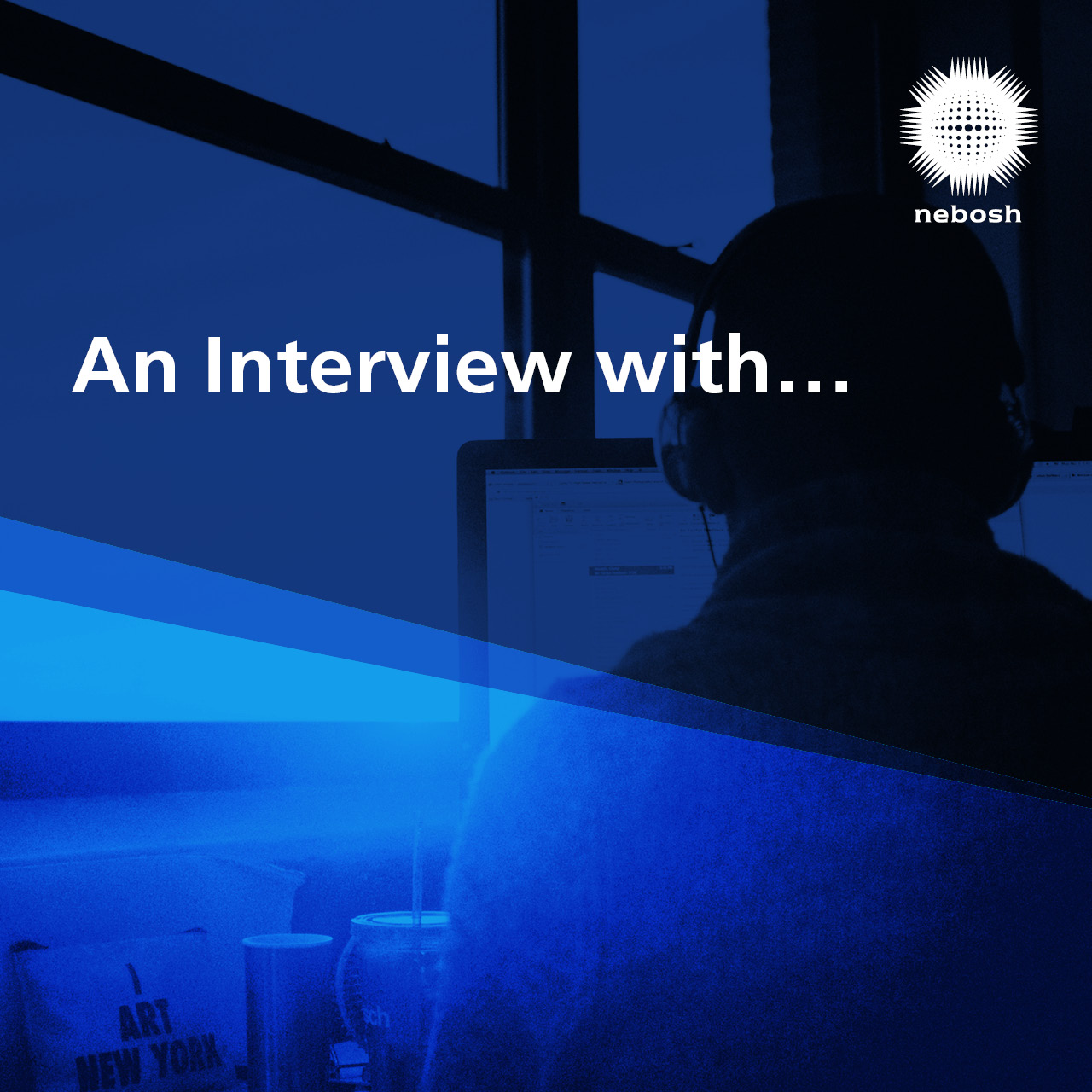 An Interview with...
In our 'An Interview with...' series, we spoke with health and safety professionals from a range of sectors about their careers and how they got into health and safety. Our speakers also share their top tips for others starting out in the profession.
Choose a video from the list below, or start watching the full playlist: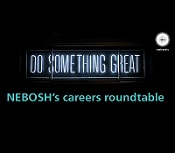 Health and Safety Careers Roundtable
As part of our Do Something Great campaign, we hosted a careers roundtable to share insights and advice on starting and progressing in the health and safety profession.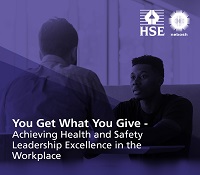 You Get What You Give - Achieving Health and Safety Leadership Excellence in the Workplace.
This presentation is ideal for anyone looking for an insight into health and safety leadership, and what leadership excellence means. It's a valuable resource for those considering taking the NEBOSH HSE Certificate in Health and Safety Leadership Excellence. Recorded April 2020.
Speakers: Matt Powell-Howard, Head of Strategy, NEBOSH and Ed Corbett, Head of Human Factors & Organisational Performance, HSE.