Regulatory Recognition
NEBOSH values its status as a nationally recognised awarding body. In the UK - and increasingly worldwide, accreditation is recognised as a badge of quality adding value to qualifications.
NEBOSH has been a UK-recognised awarding body since 2000 and received Approved Awarding Body Status from the Scottish Qualifications Authority (SQA) Accreditation in 2009.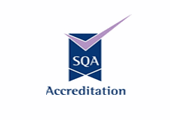 SQA Accreditation has a UK wide regulatory remit and quality assures our activities and qualifications against published regulatory principles and accreditation criteria. This safeguards the interests of our stakeholders who include students, course providers and employers. Click on the links below for further information about:
Queen's Award for Enterprise
A major highlight for NEBOSH in 2014 was receiving a Queen's Award for international trade success. The Award recognises our international growth in the three years to end March 2013, specifically that our overseas registrations more than tripled in that time. We were one of only 110 companies across the UK that the award has been conferred upon in 2014.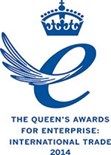 We are very proud of our achievements as a team, and the contribution we have made to Britain's international success. We are most proud though of the impact our work is having; helping to save lives and protect others from life changing injuries and ill health around the world.
Quality Recognition
NEBOSH are an ISO 9001:2015 registered organisation independently audited by the British Standards Institution (BSI). The standard is based on a number of quality management principles designed to support the delivery of consistent high quality products and services to customers. ISO 9001 is implemented by over 1 million organisations in 170 countries.
Environmental Recognition
NEBOSH are an ISO 14001:2015 registered organisation independently audited by the British Standards Institution (BSI). The standard looks at how organisations can consider multiple aspects of their business relating to environmental management. By meeting the requirements of the standard (eg, by identifying significant aspects and compliance obligations) it reduces the risk to the environment from the organisation's activities/products/services. ISO 14001 is a globally recognised environmental management standard.