The Board and Senior Leadership Team work together to develop and set NEBOSH's strategy. Our Board are the people who share ultimate responsibility for governing NEBOSH and directing how it is managed and run. They ensure that we follow regulatory requirements and that we carry out our purpose and objectives.
Find out more about our Senior Leadership Team.
Board
Trustees are volunteers and are recruited for their experience in particular areas such as international markets, strategic planning, or financial management. They are recruited through an open recruitment process like all of our other employees, including attending interviews to ensure that they meet the requirements we have at that time.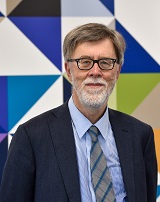 Rob Hull - Chair
After a civil service career which encompassed most aspects of national education and training policy, including qualifications and occupational standards, Rob has taken on a range of non-executive roles in education and training organisations. He has been a governor of schools and universities, and is currently Chair of the New City College group which has further education campuses across East London.
His non-executive experience extends also to innovative charitable organisations. He was Chair of Islington Giving until 2021, a ground-breaking initiative which brought together charitable foundations, businesses, housing associations and other local stakeholders to raise funds to tackle the knotty social problems arising from poverty and inequality. This flagship scheme has now been replicated across London and beyond.
Rob looks forward to joining NEBOSH at an exciting time of transition following the Covid 19 pandemic. His experience in education and training as well as the charitable sector should fit well with his governance responsibilities as Chair of NEBOSH.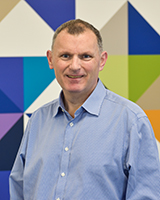 Ian Marchant BSc, MBA, CEng, FIMMM - Vice Chair
Ian is a strong Manufacturing and Operations Leader having delivered growth and performance improvement in international manufacturing and technology businesses. Ian has extensive experience of Strategy Development & Deployment; Stabilisation, Improvement & Growth; Lean Operational Excellence Deployment; and Health & Safety Leadership across multiple international manufacturing operations.
Ian's most recent role was 'COO – Global Operations' for API Group, a manufacturer and distributor of foils, laminates and holographic materials for brand enhancement of FMCG and Consumer packaging. In this role, Ian led the Global Operations function across a network of 15 manufacturing and distribution sites in Europe, North America and Asia.
Prior to this, Ian has held Operational leadership roles in Scapa Group plc, General Electric and Avon Rubber plc and has lived and worked in France and Ireland.
Ian has a degree in Applied Physics and an MBA, both from The University of Bath and is a Chartered Engineer. Ian is also a member of the Technical Committee which advises the Trustee Board of the RNLI.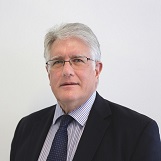 Jon Fundrey - Audit and Risk Chair
Jon Fundrey is the Director for Finance, Operations and Digital and member of the Executive Team and Board at the Government Legal Department, joining in May 2022.
Prior to this role, Jon enjoyed six years as the Chief Operating Officer at the Medicines and Healthcare products Regulatory Agency (MHRA), taking a leading role in their transformation programme to become a standalone regulator after EU exit. During the height of the Covid19 pandemic he was seconded to the Department of Health and Social Care (DHSC) for six months as joint Finance Director to support the Covid response.
Previous roles include Financial Controller at the Department for Work and Pensions (DWP) – including a stint as interim Director General of Finance – and Financial Controller at HM Revenue and Customs (HMRC), where he started his civil service career. Whilst at HMRC, he owned its shared services operations as well as the Government Banking service, following the Bank of England's withdrawal from banking services.
Prior to being a Civil Servant, Jon spent twenty-five years in the private sector in a range of senior finance, IT and global programme management roles. This included a 17 year period at the BOC Group Plc – a FTSE40 company which had a strong safety culture.
Jon is currently a Non Executive Member at the Audit Risk and Assurance Committee at Lincoln's Inn in London – founded in 1422 and to which barristers of England and Wales belong and are called to the Bar.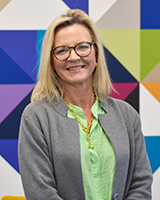 Sarah Edmonds MA - Trustee
Sarah Edmonds has been involved in the regulated awarding industry at a senior and strategic level for almost 20 years. She has spent time as a Head of Organisation, Executive Director of Quality and Standards, Responsible Officer roles, non-executive Director of the Federation of Awarding Bodies (FAB) and chair of independent regulatory governing and advisory boards.
She has a proven track record of rendering Awarding Organisations compliant with regulatory conditions of recognition through her thorough understanding of regulatory governance, risk management, policy development and implementation, and maintenance of standards through effective quality assurance strategies.
Sarah has a Masters degree in Educational Assessment, completed at the Institute of Education. She is also an Alpha Plus Associate and has experience in designing vocational assessments, quality assurance strategies for risk-based sampling, mapping qualifications across different frameworks and creating kite-mark endorsement schemes. On a more operational level Sarah has had extensive experience in the performance management of approved centres: risk and compliance, applications of sanctions, complaints and appeals, plus malpractice investigations.
Since setting up her own consultancy in 2019, Sarah continues to successfully support organisations in areas including regulatory recognition, quality assurance and governance policies and assessment specification reviews.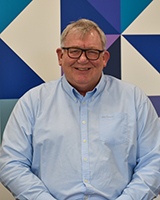 Andrew Johnson - Trustee
Andrew is an experienced and successful Non-Executive Director, Chair & former Chief Executive of substantial private sector organisations. He has a track record of business development, profit generation and company turnaround across multiple company sectors: primarily within food manufacturing; but including significant experience in non-food manufacturing, service operations and public sector healthcare.
He became a Managing Director at the age of 33 & has managed complex portfolios of businesses on international sites concurrently with individual business turnovers ranging from £1M pa to £250M pa. Overall: new Product Development and outstanding quality of service have been major platforms for him. He has proven skills in strategic vision, business development, commerce, operational excellence, process control, quality improvement, international negotiation & financing provision - combining vision & drive in product innovation, customer franchise development & process improvement with firm financial & operational control.
He lives in Rutland with his wife, Alison and has two children: Richard is a teacher at University College School, London, and Harriet works for Amazon Business UK in customer relations. Andrew is also a Councillor of Rutland County Council and Deputy Leader of the Council.
Julie Nerney - Trustee
Julie Nerney was an accidental serial entrepreneur, starting 14 businesses in the UK and overseas, spanning sectors as diverse as a record label, health and fitness operations and a Polish speciality coffee company. Next came an interim career in business transformation. Assignments span complex change programmes, whole organisational turnarounds and high-profile projects, including a leadership role in the transport operation for the London 2012 Olympic and Paralympic Games. She has experience of every stage of organizational life, from start-up through to disposals and acquisitions, through dozens of Executive and CEO roles. She has a portfolio of Chair and NED roles for organisations with a social purpose, is a coach, mentor and guest lecturer, including supporting Oxford Sai¨d Business School's global online leadership development programme.
Julie is struck by the commonality across the hundreds of organisations she has worked with. Regardless of why they exist, how teams approach their work is a far bigger driver of success than what they do. The what is important, but the how is the game changer. A passionate advocate for authentic, purposeful leadership, she thrives on creating cultures that allow individuals to be the best version of themselves.
David Phillips - Trustee
David has been with City and Guilds since 2016 and is a Managing Director at City & Guilds, responsible for leading the City & Guilds Awarding Organisation. He also leads City & Guilds growing End Point Assessment (EPA) business.
David is a member of the St Martin's Group, which is a membership organisation created to support the UK economy by fostering a sustainable, quality-focused and employer-led apprenticeship and skills system. He is also a Board Director of the National Land Based College (NLBC), an organisation focused on improving the workforce skills in land based industries
David has spent the majority of his career in education, working in companies that serve and partner with schools, colleges and training providers. He is passionate about working in the education and training sector and enjoys supporting others develop and grow.
Prior to City & Guilds, David worked at Emap Business Communications Ltd and RM plc before spending 10 years working at Pearson.