Your memories
Our learners, Learning Partners, partners, employers, governments, colleagues and trustees have all played a part in our success. As we look back on the past and get excited for the future, we spoke to just some of the many people who have made this happen.
Do you have a memory you'd like to share? Tag us in your social media post using #NEBOSH40
Here is what they had to say…
Our Chair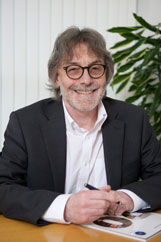 "To go home safely at the end of the working day is right, not a privilege. Over the past 40 years, NEBOSH has helped to secure that right for people all over the world, by spearheading developments in health and safety education and management systems.
"It is my honour to be part of that history and I'm excited to be contributing to future developments."
Bill Nixon
NEBOSH Chair
Our Learners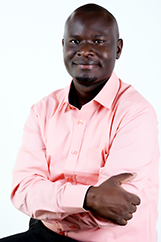 "Achieving NEBOSH qualifications has been a big 'game changer' in my career. The in-depth knowledge I gained from NEBOSH IGC enabled me to set up and implement an effective Safety Management System. I am now recognized by the Kenyan Government as the National Volunteer Safety Ambassador due to effective safety management success in my career. Recently, I landed an Occupational Safety and Health Management role in the prestigious oil and gas sector in Kenya just two months after sitting NEBOSH Technical course in Oil and Gas operational safety examinations. Indeed, NEBOSH delivers success!"

David Ongesa
NEBOSH Learner, Kenya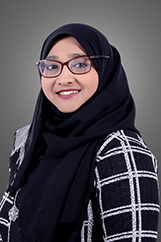 "Congratulations to NEBOSH on its 40th anniversary - it is a pleasure to be part of its history. Achieving NEBOSH qualifications has been empowering and given me the courage and confidence to believe in myself and to deliver my responsibilities to the people I work for.
"There are many people here who have families to support and I always remind them how important it is that they go back to them at the end of the day. I feel like I have been born for a reason - a good reason - and that is very fulfilling."
Shermin Shali
NEBOSH Learner, Dubai
Our Learning Partners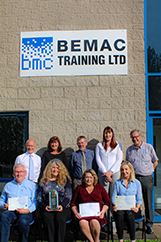 "Bemac Training Ltd would like to wish NEBOSH a Happy 40th Anniversary! We have been proud to be able to offer 10 different NEBOSH Qualifications to our clients over the past 15 years, during which time over 1600 students have taken their NEBOSH qualification with Bemac Training.
"Our team of staff and tutors at Bemac Training have been energised by the support from all levels within the NEBOSH network. This has enabled our tutors to deliver high quality courses which are displayed in our excellent pass rates. We have been greatly encouraged and motivated by 3 of our students achieving the UK Top Mark Award. We hope to have many more years of great NEBOSH results and student feedback, Congratulations."

Bemac Training, NEBOSH Learning Partner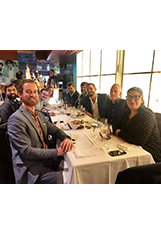 "Since 2014 we had the opportunity to provide over 100 editions of NEBOSH trainings across 11 different countries, boosting HSE careers towards more safe workplaces and healthy lives. It is proud for us to share high standards of industry and give our contribution that really make people's lives different. We will continue this journey with the same excitement and commitment regarding the global changes in the world, in the workplaces and in people's behaviours guaranteeing that we are benchmark and we continue innovating."

iNLS Solutions, NEBOSH Learning Partner
Our Colleagues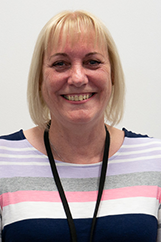 "When I started working at NEBOSH 27 years ago there were only a dozen employees. And it's the employees that have kept me here – there's such an incredibly friendly and supportive workforce.
"I've worked in several roles throughout my time here and I'm delighted to have been a part of NEBOSH's growth and success. I'm excited to be part of its 40th celebrations and to see what the future will bring.
Lynn Spencer, NEBOSH Customer Experience Coordinator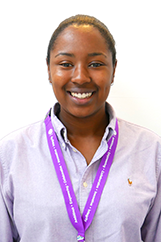 "I have enjoyed the short time I have been at NEBOSH. From day one I felt very welcomed into the team. I am gaining valuable experience which will enable me to become a proficient Graphic Designer in the near future. My highlight to date was designing everything for the internal launch of the NEBOSH organisational values. I can't wait to be part of the next 40 years!"
Monique Graham, NEBOSH Graphic Design Apprentice
Our Government partners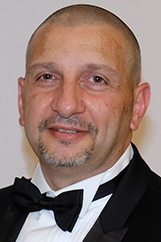 "Among the variety of other international qualifications we use to ensure diversity and exposure to different syllabus approaches in our training programs aiming to build the capacity and enhance the knowledge of our staff and others in educational institutions, NEBOSH qualifications still remain one of the most reliable and frequently used in our training campaigns with proven results due to its effectiveness and efficiency as a result of the well-established partnership and cooperation between us."
Eng. Walid Abdel Kader
Expert – Environment, Health & Safety Directorate, UAE Ministry of Education