I owe my whole career to the NEBOSH Diploma
Case Study: Nick Bell - Nick Bell Risk Consultancy
Nick Bell claims there is a very simple reason why the NEBOSH National Diploma in Occupational Health and Safety is held in high esteem. He says it's because the Diploma is not just a vocational qualification, but is a "professional qualification" and he makes a clear distinction between the two.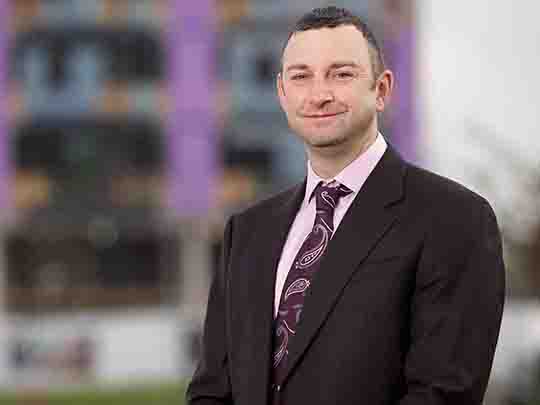 "Many qualifications focus on what you need to do to do your job, but the NEBOSH Diploma is so much more than that. It's about in-depth knowledge and a capability to apply that knowledge in a broad range of situations. That is what I call being a professional."
Nick also claims he "owes his career and where he is now to the NEBOSH Diploma. It was what I needed to start becoming a competent health and safety professional," he told us. "Now obviously you need to build on that and develop your experiences and skills, but the NEBOSH Diploma was absolutely critical for me and gave me the basic foundation and understanding of the principles I needed."
Nick has been operating successfully as an independent consultant for almost 2 years now. He has a wide variety of clients ranging from a global, multi-disciplinary consultancy which requires and provides high-level CDM support, to a national charity needing more general input.
The path he has taken to where he is now is interesting. Health and safety was not the career Nick expected to follow when he left university with a psychology degree, over 20 years ago. From there he embarked on a career in the probation service, which included time dealing with high-risk offenders. His overall motivation was one of wanting to help and protect people. While working with the Ministry of Justice, a need arose for someone to manage some aspects of health and safety and Nick was asked to fill in on the basis of his "ability to risk assess offenders!" He took on the task and in his own words, "immediately realised I didn't have a clue what I was doing."
"I managed to get some funding to take my NEBOSH National General Certificate in Occupational Health and Safety, absolutely loved it, got a distinction and realised this was probably going to be the career for me."
Nick could see how his desire to help and protect people, combined with his background in psychology, were all plus points for health and safety management. However, he still felt he needed to learn more. He took his NEBOSH National Diploma and was our top candidate for part A in 2006. This achievement gave him the confidence to leave the public sector. After various health and safety roles in the private sector he spent over 4 years as Construction Safety Manager for a higher education establishment and 2 years as a risk consultant for a global insurer.
These experiences helped Nick to develop his competence to the point where he took the bold move nearly two years ago and became an independent consultant. "There is no turning back for me now. I love the variety as well as the autonomy," Nick told us.
His studies didn't end with his NEBOSH Diploma either. He also gained a NEBOSH National Diploma in Environmental Management, and then went on to achieve a Masters (with distinction) in Occupational Safety and Health at Cardiff Metropolitan University. He is also now studying part-time for a Doctor of Philosophy (PhD) at Cardiff in Occupational Safety and Health, examining the association between the concepts of worker engagement and safety behaviour.
However, it is the NEBOSH National Diploma that Nick claims is really behind all his achievements and successes. "At the outset, I didn't have the technical grounding I needed to become a health and safety professional. What helped me get to grips with all of that was the Diploma, and I really do owe my whole career to that qualification."
How has your NEBOSH qualification helped you? Email us with your story: marketing@nebosh.org.uk.