When a chance meeting changes the course of your career!
Case Study: Waseem Ahmed
Waseem Ahmed is a driven safety professional who manages to be successful in two jobs; neither of which featured in his original career plans.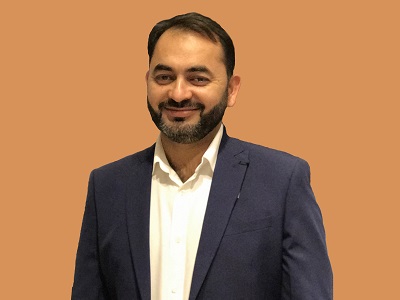 It was back in 2002, during the final semester of his Masters in Business Administration (MBA), that Waseem first contemplated Health and Safety as a career. For his final project he had been placed with a multinational operating in the oil and gas sector and as part of his induction met a health and safety manager who changed his thoughts, ambitions and objectives forever. He highlighted the major hazards and risks present in the industry and explained how rewarding he found his role, which ensured his colleagues were safe and well.
After completing his MBA, Waseem took some short safety courses that helped him secure his first HSE coordinator position with a company in Saudi Arabia. At the same time, Waseem was offered the chance to guest lecture on a local university's international business degree, so he began to simultaneously develop as a trainer and HSE professional.
To improve his health and safety knowledge, Waseem wanted to take a professional qualification and after researching the options, he decided to take the NEBOSH International General Certificate. The qualification was not available in Saudi Arabia at that time, so Waseem travelled to the UAE to complete his studies. It was a decision he didn't regret!
"I really enjoyed the course and learnt so much about the concepts of HSE management and hazards and controls." Waseem explains "I was the only person to hold the NEBOSH International General Certificate in my workplace so the knowledge I gained from it really helped me to make a difference. It also helped me secure a freelance safety training role with the provider that went onto become the first accredited by NEBOSH in Saudi Arabia."
In 2014, after continuing to develop his own skills and knowledge, Waseem secured a new role as a HSE engineer with major oil and gas company, Abu Dhabi National Oil Company (ADNOC).
"It was the perfect role for me and had the additional benefit of running on a 28 days on and 28 days off shift pattern, which meant I could continue to deliver training in Saudi Arabia on my rest days." Waseem said
The training Waseem now delivers includes the International General Certificate; the very qualification that played a pivotal role in his own career.
"Training is my passion and I particularly enjoy delivering the NEBOSH International General Certificate. It is such a great course and I know from personal experience what a difference it makes to your knowledge and confidence. I have now delivered 55 international general certificates and I get great satisfaction knowing the positive impact it will have for my students' and the organisations they serve."
Thank you Waseem for inspiring and sharing your knowledge with the next generation of safety practitioners!
---
How has your NEBOSH qualification helped you? Email us with your story: marketing@nebosh.org.uk.