Blog: Keeping options open in a health and safety career
Wednesday, 29 April 2020
Carla Crocombe, Managing Director at Safety Rocks, has been working in health and safety for almost 20 years. For Carla, it's the incredible variety which makes health and safety so appealing as a career...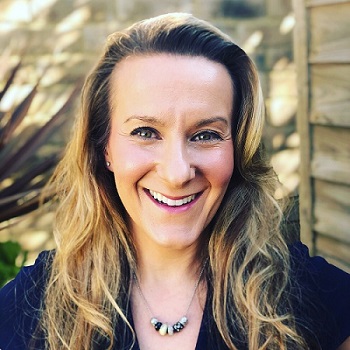 With health and safety, one day you are donning high vis, the next day it's high heels!
It's also a career that provides plenty of opportunities. For example, I've worked for a housing association, the Health Protection Agency (PHE), and Interserve Plc. I've been a trainer, worked on a power station project and set up a private consultancy. And with an International Diploma I've been able to work abroad as well – for instance as a consultant in South Africa.
As you can tell, I'm pretty sold on health and safety as a career – so it frustrates me that a lot of people don't consider it as a first choice. I meet with young people and they mention being a lawyer, doctor, hairdresser and so forth. They just haven't considered health and safety. They don't know it's even an option!
When you do mention it, there's possibly a perception that it's male dominated - this could be because of its close historical connection with construction. Others don't realise the breadth of possibilities; they assume that it's very narrow and that you will only be able to go down one route such as process design, engineering, or construction. This just isn't true.
That said, you have got to take care to ensure you don't get pigeonholed. I've worked hard to avoid this by being a generalist, and I'd recommend others do the same. It's possible for the job to encompass biology, chemistry, psychology, law and so forth – so why limit yourself? I always tell people to keep their options open and their knowledge varied. That way you will have an incredibly rich career and no two jobs – or days for that matter - will ever be the same!
Having completed a mix of roles, I decided to focus on training and set up my business five years ago. I called it Safety Rocks as I want to rock the traditional perceptions of safety training being dull and boring; I want to change the way health and safety is fundamentally thought about. For instance, you can use rules to try and force people to operate safely but it's so much more powerful to influence the way people think. That's why my company focuses on getting under the skin of an organisation to instigate cultural change, trying to influence the way companies and their people view safety. We work to ensure the highest quality and build long term partnerships that last.
Over the years I've trained literally thousands of people. I love it because I get to meet so many different types of people. I may be speaking to senior managers, helping them set strategy and another time I'm dealing with workers who are painting lines on roads. Whoever I'm speaking to, the reason I do my job is to protect people; I'm keeping people safe and well – and that's a pretty fantastic feeling.
So, would I recommend it as a career to others? Let me put it this way, when I was younger, I originally thought I was going to be a doctor. I secured a place at university to study medicine, but then had a change of heart and decided not to take it. Funnily enough someone asked me only the other day whether if I had my time again, I'd go back and be a doctor and I said "no – I wouldn't change my career choice for the world."
---
This blog is part of our Do Something Great: Your Health and Safety Career series. Find out more about the campaign and download your free career guide today.