Blog: A Recruiter's View
Thursday, 19 March 2020
Shirley Parsons is a specialist HSEQ recruitment agency. Phillip Muston, the firm's Managing Consultant for the built environment, shares some invaluable insights into health and safety careers - the opportunities and trends - particularly in the construction side of the business.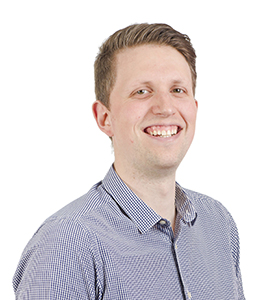 Phillip, can you kick off by telling us why health and safety is a great career path?
It's an area that always offers opportunities, no matter what's happening in the wider economy. For example, my sphere of specialism - construction and civil engineering - is a very busy market at the moment with a number of mega projects about to go live. These will bring with them masses of health and safety challenges and roles.
What is the market for health and safety roles like at the moment?
From an employer point of view, it's very competitive. It's a candidate driven market - we are speaking to candidates who are interviewing for as many as five positions at any one time. Time is a key driver for these candidates, so we're seeing organisations are condensing their timeframes on hires to secure the best talent.
It sounds a good time to be a candidate! What are employers looking for when recruiting?
Long gone is a health and safety professional who appears onsite with a hard hat and clip board, telling everyone what they shouldn't be doing, and stopping work. Companies are now looking for engaging and dynamic individuals who are seen more as coaches. The modern role is all about taking time to understand the work that is being carried out and helping site workers to understand how it can be carried out in a safer way.
What is your advice for getting a CV right?
CV's can be laid out in many different ways but as long as you include your personal statement, career history, qualifications, achievements you aren't far away too far off having a strong CV layout. The main mistake we see is candidates having their career history "backwards". By that I mean that you should always have your most relevant experience at the top rather than your role from 10 years ago. Employers don't want to have to scroll through three pages to see what you are currently doing.
You mentioned qualifications there. What do people need to think about in terms of qualifications?
Whilst there are different training routes, NEBOSH is very much seen as the gold standard and the 'go to' across the industry, especially at Diploma level.
Do you have any advice for people preparing for an interview?
One of the biggest mistakes a candidate can make is not researching the company prior to interview. It's so important to understand the potential employer and the projects they are working on. We find its one of the first questions an interviewer will ask "what do you know about us?"
For people thinking about health and safety as a second career, is this something that you see often?
We do. It's incredibly common. For instance, we work with many ex forces candidates who are looking to get into health and safety, there's a very natural transition between the two.
But to be honest looking right across the industry we speak to a real variety of candidates who are switching careers and getting into the sector. A large proportion of these have seen or been involved in some kind of health and safety incident which affected them deeply. It's made them want to improve health and safety to prevent this from happening in the future – it's a real motivator which pulls in people from many different backgrounds.
Specialising in construction, it's a sector that's probably perceived as quite male dominated. Is anything happening to create gender balance?
All industries are looking at the diversity of their workforce so there is a big shift taking place. Construction is undoubtedly one of the areas which historically has been a heavily male environment, but we are seeing several strong women progressing through the ranks and changing the perception across the industry. So, for women thinking about a health and safety career I'd say, 'go for it!'
Finally, what's the average salary for health and safety roles?
This can obviously vary depending on the industry and location but as a rough guide, entry level health and safety roles could expect between £25k - £32k. At the top it is very difficult to say, but we have an executive search division within the business which is regularly recruiting for candidates earning £150k - £200k or more. And, of course, there's all the other roles and levels in between.
---
This blog is part of our Do Something Great: Your Health and Safety Career series. Find out more about the campaign and download your free career guide today.