Since the The Michael Adamson NEBOSH Diploma Scholarship was introduced in 2021, 14 people have been awarded paid-for study and assessment fees for the NEBOSH Level 6 Diploma for Occupational Health and Safety Management Professionals.
Here's what some of our winners have to say about the scholarship and their Diploma studies;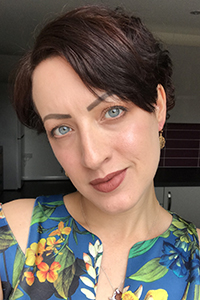 "The NEBOSH Diploma has not only supported me in my day-to-day role but has widened my knowledge of health and safety within the world in general. It is thought provoking and I am enjoying the amount of behavioural safety included as this has always been an area I have loved. When I got the email to say I had been selected for the scholarship I cried as I was so happy! I would recommend applying to anyone who wants to do the NEBOSH Diploma as you never know – you could be selected for 2023!"
Lydia Benham, 2022 Scholarship winner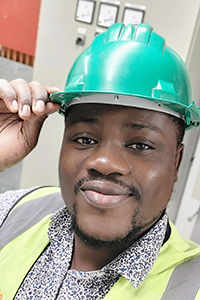 "Winning and studying for the NEBOSH Diploma through the Michaela Adamson NEBOSH Scholarship is an excellent opportunity for me to enhance my knowledge and skills in health and safety management. With the NEBOSH Diploma, I not only gained valuable insights into how to manage risks effectively but also demonstrated my commitment to ensuring a safe and healthy workplace. I would highly recommend this opportunity to anyone looking to advance their career in this field."
Nwafor Odinaka Vincent, 2022 Scholarship winner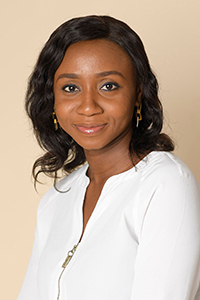 "The opportunity to study for the NEBOSH Diploma is an enlightening one. I particularly enjoy how the course touches on various aspects of health and safety, and how these different parts come together to strengthen an organization's health and safety management system. Studying for the Diploma has influenced my reasoning on why health and safety cannot be given less priority to other organizational functions and has greatly improved my organization's awareness of health and safety. I implore anyone in the HSE space to take this opportunity, this is a chance you will forever be grateful for."
Adejumoke Anuoluwapo Ayenigba, 2022 Scholarship winner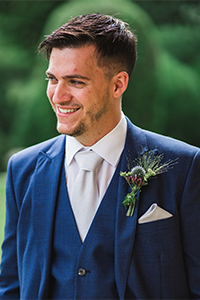 "Studying for the Diploma has been a rewarding experience right from the start. The course offers an abundance of content that has boosted my confidence and knowledge in the field of OSH. As someone working in the chemical treatments industry, having a deep understanding of risk management is critical, and the Diploma has played a key role in developing this expertise. If you're considering applying for this year's Diploma Scholarship, don't hesitate! The opportunity presented by NEBOSH is exceptional and can lay the foundation for a lifelong career."
Curtis Langton, 2022 Scholarship winner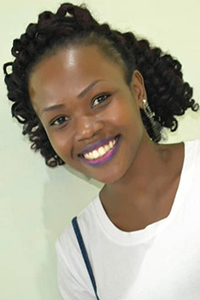 "Studying a Diploma has been interesting because the modes of course delivery are friendly and there is flexibility to select a favorable study time.
"Being on a project where HSE regulatory compliance is paramount, the studies have increased my support and focus on compliance, with tools enabling me to improve OSH communications, engagement and employee wellbeing. This has enabled me to apply best practice approaches to managing workplace health and safety and creating a better workspace.
"The Diploma will improve your professional competence in decision making and applying a range of skills to support safe work environments."
Joanna Amanyire, 2022 Scholarship winner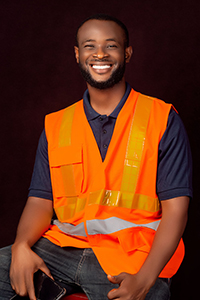 "It's been amazing! Studying the Diploma has been the most interesting yet tasking studies of my career. I feel so much joy returning home from work knowing I will spend a minimum "uninterrupted-1 hour" reading my manual. A few months into my Diploma, I was appointed the Acting-Head of HSE Department for a period of three-months. This gave me the opportunity to influence Management decisions on best safety measures at Board Level.
"The Diploma has the ability of transforming you into a total different person. You not only think like a Safety Professional, but like the Financial Controller, Production Manager, etc., Go for it!"
Victor Chimezie Chionu, 2022 Scholarship winner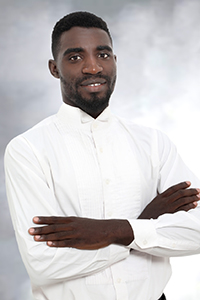 "Studying for the NEBOSH Diploma has tremendously improved my knowledge in occupational health and safety. I have had the opportunity to share and receive knowledge with course mates from all over the world. The tutor support has been massive, and I am glad that NEBOSH has designed a stress-free educational system that has enabled me to become a safety conduit in my country. Moreover, safety compliance in my company has improved by 30% in the past five months.
"I strongly recommend the NEBOSH International Diploma to anyone who desires career growth in occupational health and safety."
Nji Ghislain Ngwa, 2022 Scholarship winner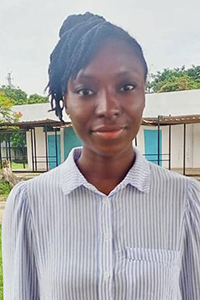 "Studying the NEBOSH Diploma Scholarship was one of the special opportunities that I received. It's been a truly challenging and yet rewarding journey and I must say every bit of effort it required was worth it.
"The programme requires great commitment and focus which in turn gives you a broader knowledge and perspective of how to manage workplace safety. My workplace safety has seen lots of growth and improvements because of this programme, ranging from engaging, understanding and managing workers better to policy implementation and improvement.
"It would be fantastic if you put your best efforts into applying for this unique opportunity, especially, if the knowledge gained will be beneficial to others as well. The experience will be greatly rewarding."
Catherine Marfoah Awuah, 2022 Scholarship winner
Read more from previous winners: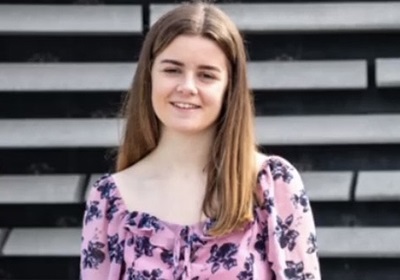 It's a once in a lifetime opportunity that you'll definitely not regret
Read our interview with 2021 scholarship recipient Courtney Bayne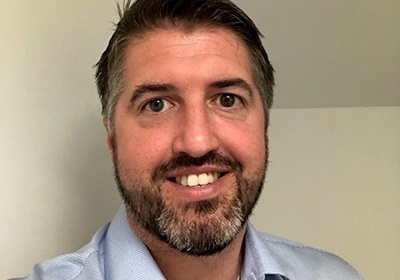 We've got to be able to challenge each other and challenge ourselves
Read our interview with 2021 scholarship recipient Chris Brown