Being Committed Can Get You Permitted
Case Study: Melanie Eaves - Dr Oetker
When Melanie Eaves' employers began to understand the implications of new environmental permitting regulations, they turned to her to tackle the issue. And when Melanie realised she needed more knowledge herself, she turned to NEBOSH.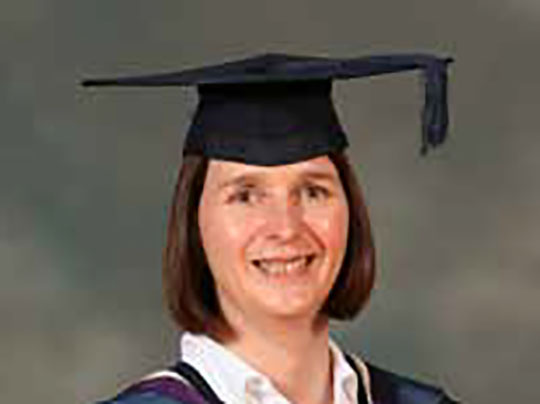 Melanie's previous experience meant she was seen as the ideal person to take on responsibility for environmental management at frozen food producers Dr Oetker's UK manufacturing site in Leyland, Preston. She'd been working there in 1996 as a Quality Manager and had set up the quality management systems there, while later moving on to introduce health and safety systems to meet OHSAS 18001.
In 2009, one year before new Environmental Permitting Regulations were to be introduced, it became clear to Dr Oetker's that an environmental permit would be needed, and that in order to gain one action would be required, in particular the creation of a formal environmental management system. With Melanie's experience of such systems, albeit in different fields, she was asked if she would take the task on.
'My employers said that obviously I could do some training that was relevant, so I began to explore the options," explained Melanie. "I knew of NEBOSH from the health and safety side, so that's why I decided to look more closely at the NEBOSH Diploma in Environmental Management. I thought if I was going to do something, it may as well be something that was recognised as a proper qualification."
She booked the course, with the support of Dr Oetker's, and threw herself into her studies. Melanie understood the importance of picking up as much information as she could from the course, bearing in mind her new environmental responsibilities. Of course, there was a bit of pressure on her to succeed as well, because her employer's were not only paying for the course, but were also depending on her to bring in a system that would help them gain their environmental permit and comply with the new regulations.
Melanie didn't just succeed. She gained the highest mark in the year for the NEBOSH Environmental Diploma. Her achievement was recognised with a 'Top Candidate' Award from NEBOSH, which she says she is "very proud of."
Melanie is now Dr Oetker's Quality & Environmental Systems Manager.
"The qualification has helped immensely," said Melanie. "It's allowed me to put a documented environmental management system in place, and I'm happy it has been done to the right standard."
"The course went into so much more than just permitting. You gain a much broader understanding of environmental issues and how they should be tackled. There's nothing really missing from it, particularly with things like legislation which can be a bit of a nightmare on the environmental front. So it's given me confidence that I do understand and that I know where to get other information should I need it."
Well done Melanie. We're glad we could help both you and your employer.
Discover what the NEBOSH Diploma in Environmental Management could do for your employer and for your career visit www.nebosh.org.uk/NED.
How has your NEBOSH qualification helped you? Email us with your story: marketing@nebosh.org.uk.