'Health and safety isn't only my job, it's my passion and my calling in life'
Case Study: Lino Yohannan - WSP Middle East
When Lino Yohannan was 18 years old he visited a construction site in India where his father was working. He was shocked by what he saw there.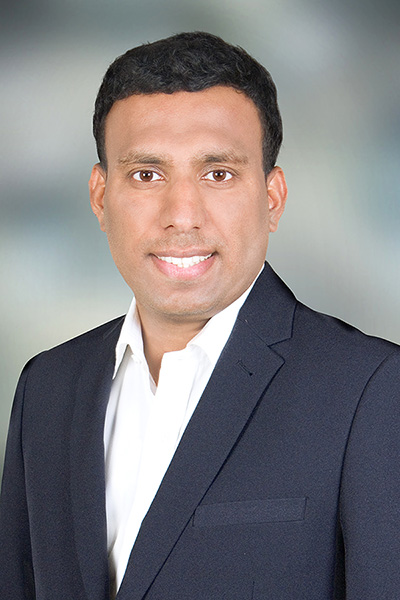 Health and safety standards were very poor. "The engineers were not taking health and safety seriously," Lino said. "The workers, some of whom were my friends, were working 10 to 15 metres above ground without any kind of protection whatsoever. I remember thinking; what are you doing?!"
For him it was intolerable to see people working in such dangerous conditions and putting their lives at risk. In that moment, Lino decided to work in health and safety. "I knew it was my calling in life and would be my path to help make a difference."
When he told his family of his career plans he faced some resistance at first, not because they didn't share his concern for people's welfare, but because they didn't expect him to find any work. "My family said 'why choose health and safety when no-one is even doing that job here?' But I wanted to do something different; to protect lives. I wanted to make a difference."
Lino began his educational journey by enrolling onto a diploma course in Fire and Safety Engineering in India. He then managed to find work in Kerala, India - first as a trainee and then as a health and safety officer - before looking for job opportunities in the United Arab Emirates.
"At first I worked as a Health and Safety Officer on the construction of the Dubai Mall project, and soon realised that I needed to extend my knowledge of international health and safety standards and best practice, and explore the best ways of engaging with people to ensure workplace safety.
"In 2008 I did the NEBOSH International General Certificate in Occupational Health and Safety and passed with distinction. Having such a prestigious qualification in the Middle East led me to finding a Senior Health and Safety Advisor position working with WSP."
Lino's employer, WSP, is one of the world's leading engineering professional services consulting firms. It employs over 43,000 people and operates in 40 countries throughout the world, supporting construction, transport, infrastructure, energy and industry projects. When Lino began working with WSP in 2012 as a Senior Health and Safety Advisor, he knew that developing his knowledge further and enrolling onto the NEBOSH International Diploma in Occupational Health and Safety would be a positive step in his career.
"I completed my NEBOSH Diploma in 2013, not only with distinction, but I was also the Best Candidate of the Year. I studied hard, but this award was truly beyond my expectations. I remember I was giving a toolbox talk on site when I received the news and I was shocked but also very happy. My colleagues, friends and family really appreciated this achievement, as did my employer. I also completed the NEBOSH National Environmental Diploma in the same year. I soon became a Senior Health and Safety Manager and I now travel throughout the Middle East overseeing WSP's supervision projects from a health and safety perspective, implementing and sharing best practice both locally and internationally."
Lino is rightly proud of his achievements, but says that making sure people avoid injury and ill-health remains the most important thing to him. "I've always said to people that health and safety is not only my job, it's my passion and my calling in life. NEBOSH has helped me realise this passion by enhancing my knowledge, giving me confidence and supporting my career progression, whilst also providing me with a platform to continue my educational journey and complete my MSc. This means that I really can change things and make a difference, and ensure people go home safe and healthy at the end of each day."