Achieving a Healthy Balance
Case Study: Dawn Leighton - UK Power Networks
Getting the balance right between health and safety isn't always easy. Sometimes health issues can seem hard to address and can get left behind, but not where Dawn Leighton works.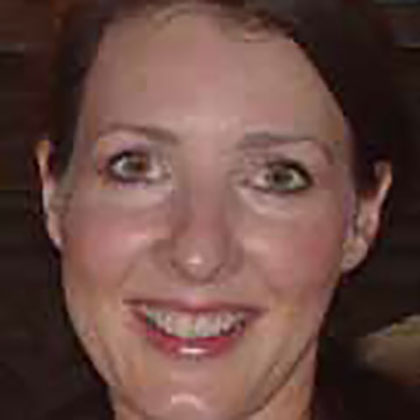 Dawn is employed by UK Power Networks, which distributes electricity throughout London, the South East and the East of England. She's part of the standards and risk team there, and her main role now is looking at the health of the workforce.
Originally, Dawn had an administration role within the health and safety team, having secured a job there following a period of travelling after leaving school. Keen to get more involved in the delivery of health and safety she took a level 3 NVQ Health and Safety qualification.
She then started doing site safety inspections and began studying for her NEBOSH Diploma. This led to greater responsibilities, in particular the drawing up of health and safety policies and procedures.
A change in approach and personnel at UK Power Networks meant that Dawn was asked to focus more on occupational health. Having learned that NEBOSH had developed a new qualification - the Certificate in Health & Well-Being - she approached her employers with a view to studying with NEBOSH approved course provider Stunit. As an employer that regularly supports its staff to achieve NEBOSH qualifications, UK Power Networks were all for it and Dawn enrolled.
When we spoke to Dawn she had only just taken her exam and was still waiting for her results, but she told us she had already found a lot of what she'd learnt on the course "really useful" in her role.
Dawn says taking the NEBOSH Health and Well-Being Certificate helped her develop new ideas and highlighted the kind of health issues she'd like to analyse more closely at work. She also believes the course gave her more confidence in addressing difficult issues such as stress, anxiety and depression. She feels more comfortable now raising questions in these areas and encouraging line managers to address such matters.
Dawn also feels that the course has helped bring those responsible for health and safety and those tasked with HR (Human Resources) closer together.
"The course really emphasises the importance of HR, occupational health and health & safety all working together to move forward and actually try and change the culture of an organisation. With health, until you can change the culture and become a more open organisation, issues such as mental health can be put to one side."
Dawn told us she believes all line managers would benefit from taking the NEBOSH Health and Well-being Certificate. "It should be something that line managers should be incorporating into their everyday activities, regardless of where they work," she said. "Ill health is very costly to employers. Early intervention can make all the difference."
Discover what the NEBOSH Health and Well-being Certificate can do for your employer and for your career. Visit www.neboshhealthandwellbeing.org.uk.
How has your NEBOSH qualification helped you? Email us with your story: marketing@nebosh.org.uk.