Because People Can Make a Big Difference
Case Study: ADM Cocoa UK
Food ingredients manufacturer ADM Cocoa UK are ticking all the right boxes, when it comes to environmental management.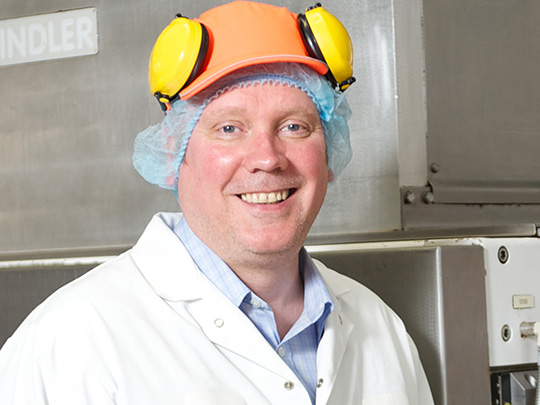 At their plant near Liverpool, they've developed an effective Environmental Management System (EMS) that in 2013 led to ISO 14001 Certification. In addition, they have what they call a "15 by 20 plan," which sets a target of reducing energy consumption by at least 15 percent by 2020. Waste management is another key area of focus.
But perhaps the most crucial thing ADM Cocoa UK has done to develop its environmental management program is to recognise that people are hugely important for delivering continuous environmental improvement, because often, the biggest changes occur when employees understand environmental impacts and what they can do about them.
That's why ADM Cocoa UK was very keen to be among the first companies to put a number of its people through the new NEBOSH Environmental Awareness at Work qualification. As well as being a progression route on to Certificate and Diploma level environmental qualifications, the NEBOSH Environmental Awareness at Work qualification is designed to improve environmental awareness among the general workforce.
Altogether, nine employees ranging from food hygienists to production staff, took part in the course run by Environmental Monitoring Solutions. All of them passed, including Food Safety Manager Anna Ollier.
Anna, 27, who has a degree in Agri-Food, Marketing and Business Studies, told us: "It's an ideal first step. I think it's given everyone a good understanding of how everything fits together, and you can easily relate the program content to your role. It certainly improves general awareness and can be taken by employees at all levels." Anna is now one of several at ADM Cocoa UK who is planning to take the NEBOSH Certificate in Environmental Management.
HS&E Coordinator Greg McCannon is another. Greg, who already holds a NEBOSH General Certificate in Occupational Safety and Health, felt confident from the outset that the new NEBOSH Environmental Awareness at Work qualification would deliver.
He said: "NEBOSH sits right at the top of the pile for qualifications. It is a good, quality program. The idea behind the Environmental Awareness at Work qualification was to get employees to understand how their job impacts energy usage, our packaging materials waste and so on at the facility."
"We've immediately seen that our employees are being more proactive. They're also coming forward with ideas of their own. Altogether, it's proving very positive and given everyone a more structured approach," McCannon said.
For more information on the NEBOSH Environmental Awareness at Work qualification, visit our Qualifications page.
How has your NEBOSH qualification helped you? Email us with your story: marketing@nebosh.org.uk.