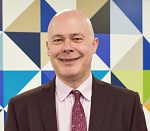 Andy Shenstone - Chief Executive
Andy is the CEO of NEBOSH and responsible for setting our mission to ensure we are recognised as the leading international provider of high-quality qualifications, training opportunities and learner engagement to promote and improve occupational health, safety, well-being and environmental management in workplaces worldwide.
Andy has 23 years' experience in education, training and consultancy. His early career was as a civil servant in the then HM Customs and Excise. In the following 16 years Andy established and grew an education consulting practice, culminating in a role as a Group Sales Director for Capita PLC.

Immediately prior to joining NEBOSH Andy was instrumental in the creation and development of Advance HE – an internationally active, member-focused UK registered charity dedicated to the development and enhancement of higher education for the benefit of students, staff and society where he was responsible for executive leadership of domestic and international marketing, sales, business development and commercial solutions.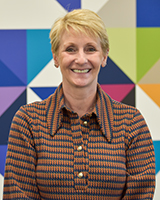 Dee Arp - Chief Officer (Operations)
Dee Arp is a Chartered Safety and Health Practitioner of IOSH and a Fellow of the Chartered Institute of Educational Assessors. Dee moved into occupational health and safety 20 years ago whilst working at The Royal Society for the Prevention of Accidents (RoSPA). At that time Dee was a Technical Manager for Road Safety, which led to her involvement in occupational road risk training. After becoming a qualified health and safety practitioner; she taught on a wide range of courses and worked with several boards to implement safety governance. Prior to joining NEBOSH; Dee held the roles of Course Developer and Head of Occupational Safety for RoSPA.
Dee is now Chief Operating Officer and has responsibility for providing leadership on all matters relating to qualification development and assessment of NEBOSH qualifications and compliance matters, including learning partner accreditation. Her previous experiences gained as a learner, partner and examiner are of great benefit to Dee in her role.
Dee previously studied with Cambridge University for the Certificate of Continuing Education (Principles and Practice of Assessment) and is now undertaking further study with Cambridge University for a Masters in Education.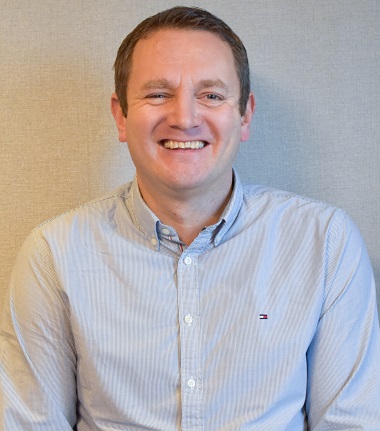 David Bramston - Chief Officer (People)
David joined NEBOSH in 2022 and is responsible for the design, implementation, and evaluation of the key deliverables created as part of our corporate People Strategy. This includes a strategic focus on critical areas such as org design, career management, competency development and reward and recognition for the organisation. In the role, David also leads on our key change and improvement initiatives that aim to continually enhance employee wellbeing and maintain NEBOSH as an employer of choice and a great place to work.
David started his career with Prudential and after working at npower and National Grid, he has held various Senior Leadership roles in The Middle East, gaining vast insights and industry experience in both Process and Personal Safety and leading on various HR transformation programmes in the world's largest Helium plants and Gas facilities. David is a Chartered Manager and holds a Bachelor's Degree in Business and Finance; a Master's Degree in Information Systems, and a Postgraduate Diploma in Research & Professional Studies from the University of Bristol.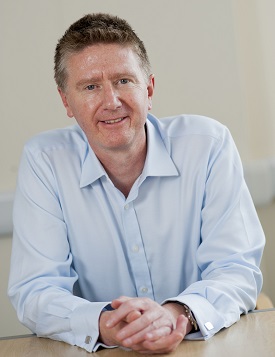 Steve McLaughlin - Chief Officer (Marketing & Comercial)
Steve McLaughlin joined NEBOSH in 2021 as Chief Commercial Officer. In this role he is responsible for delivering all commercial revenues and leads the Business Development Unit.
Steve has spent much of his career in senior commercial roles in global media organisations, such as Sport360X, dmg media and Telegraph Media Group. His wealth of experience also lead to him founding and exiting his own media operation.
Previously working with the NEBOSH Board as an independent advisor, Steve has also spent time in the Learning sector as CEO of a highly successful consumer learning business. He has gained extensive membership and subscriptions experience across print and digital in a world class international publisher.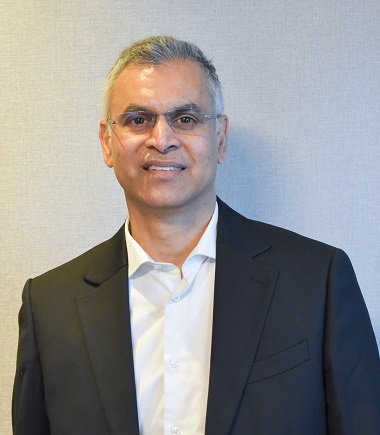 Sid Muthevi - Chief Officer (Information & Technology)
Sid joined NEBOSH in 2022 and is an accomplished transformation, digital and technology leader with vast experience in delivering strategic objectives at several global organisations. He is passionate about improving business outcomes through technology, innovation and data driven insights.
Prior to his role at NEBOSH Sid worked as interim Chief Information Officer for Amnesty International. Here, he steered the transformation of business management systems for Finance and HR, digital engagement of supporters, and digitization of archives and records. Sid has worked in the US, Sweden, India, and the UK for organisations including UnitedHealth Group and SunGard. He has a global mindset, along with strong diversity, equity, inclusion, and cultural awareness.
Laura Peach - Chief Officer (Finance)
Laura has been a part of NEBOSH since 2014, when she joined as a part-qualified Management Accountant. In 2015, she completed her CIMA studies to become a Chartered Management Accountant. Since then, her role has adapted with the needs of the business where she assumed the position of Head of Finance before accepting the role of Director of Finance in 2022. Prior to 2014, Laura worked in the fields of Hospitality, Contract Catering and the Textiles industry – the latter of which allowed her to spend regular time in Istanbul understanding the operational side of manufacturing.
Laura prepares detailed budgets and forecasts for NEBOSH alongside the wider team and has a broad understanding of the VAT complexities that come with working within the education sector. She also has a comprehensive knowledge of the reporting requirements of accounting for Charities (particularly around Charity SORP). In her previous employment, Laura gained experience of critical path analysis, duty management, business performance improvement and manufacturing variance analysis.
As Chief Finance Officer, Laura's focus is to provide valuable financial reporting and support to the wider business, whilst ensuring all regulations and reporting requirements are adhered to, and monitoring and evaluating the financial performance of NEBOSH to aid discussions and decisions across all stakeholders.
Laura Wise - Chief Officer (Governance & Risk)
Laura joined NEBOSH in 2007 as Accreditation Officer, supporting our Learning Partners through the accreditation process and during their time offering our products to Learners. Since 2011 Laura has been providing support to the Chief Executive and the Board of Trustees in her capacity as Executive Assistant and then Company Secretary from 2019. Ensuring that the Board discharge their responsibilities as Trustees is a fundamental part of Laura's role, and requires her to provide support to both the CEO and the Chair to make sure this is achieved.
In 2021 Laura was appointed as Director of Governance and Risk. This position oversees the governance arrangements of the organisation, ensuring that regulatory requirements are adhered to and that a framework supporting the Board and Senior Leadership team is in place, promoting open communication and constructive challenge to move the organisation forward.
As well as this, Laura proactively oversees the management of risk, maintaining registers, challenging risk owners to ensure risks are robustly managed and providing information to the Board so that Trustees are able to satisfy themselves that the organisation is managing risk appropriately.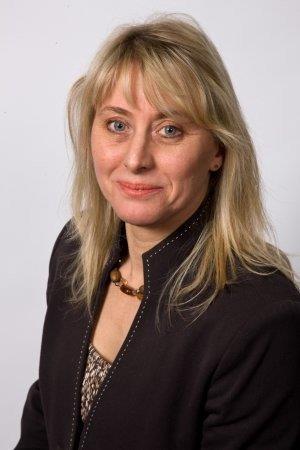 Fiona Cattell - Director (HR & Facilties)
Fiona started her working life supporting a group of charity Trustees raising funds to build the first dedicated Stroke Unit in Nottingham.
Following a couple of roles within the NHS, she joined a group of Timber Merchants, where she had her first exposure to personnel management. Subsequently she joined a growing company supplying product to retail, education, health, social care and scientific sectors where she was part of the relaunch of Meccano in the UK. After having the opportunity to move into Personnel, Fiona embarked upon a three-year flexible learning programme, qualifying and gaining chartered membership of the CIPD.
Over 30 years Fiona has been a HR professional, a project manager and a consultant. This has provided valuable exposure to a range of sectors including engineering, distribution, manufacturing, oil and gas, and business support; and a breadth of HR from a policy to mergers and acquisitions.
Fiona joined NEBOSH in 2014 as HR Business Partner supporting a key change project, progressed to Head of HR and became Director of HR in December 2019.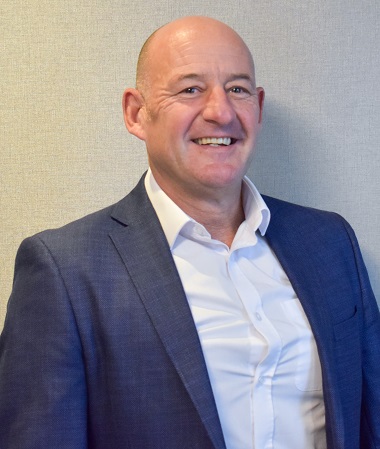 Paul Clegg DipNEBOSH, CMIOSH - Director (Reliability)
Paul is the Director of Reliability at NEBOSH with more than 39 years' experience working within deep coal mining, civil engineering, and educational sectors. He is a Chartered Member of IOSH. He joined NEBOSH as a Standards Officer back in 2008, following 22 years working underground for the National Coal Board covering disciplines in surveying and geotechnical engineering before becoming training officer for the Selby Complex in North Yorkshire. Following the closure of the coal mines, Paul then became Health and Safety Training Manager at Wakefield College responsible for the management and facilitation of various training courses, including the National General Certificate, before becoming Health, Safety and Environment Engineer as part of Minova International dealing with all aspects of mining, tunnelling and civil engineering.
Paul's role involves being responsible for the Reliability Unit to ensure that the strategic management and quality assurance of assessment within NEBOSH is established, maintained, and remains fit for purpose.
Fergus Kaye – Director (Learning Partner Quality)
Fergus Kaye, NEBOSH's Director of Learning Partner Quality, manages the Ethical Practice team responsible for detecting and preventing malpractice for all NEBOSH qualifications. Prior to joining NEBOSH in 2009, Fergus worked for a NEBOSH Learning Partner and also completed the NEBOSH National Diploma in Occupational Health and Safety himself in 2007.
His first posting at NEBOSH was in the product development team before he moved into the standards arena in 2011. Since then, Fergus and his team have completed 100's of malpractice investigations ranging from those focused on individual learners through to complex cases which have resulted in the removal of Learning Partner accreditation and personal bans for staff members.
Sarah Mace - Director (Operations)
Sarah Mace has been part of the NEBOSH team since 2006. Her previous experience in customer services management and process efficiency made her the perfect appointment to set up and manage the NEBOSH customer services team. Sarah managed this team, which offers support and assistance to both NEBOSH's Learning Partners and learners, for nine years.
Sarah was appointed Head of Business Improvement in 2015, a role that was created following a period of rapid growth at NEBOSH. Sarah was tasked with identifying areas that required improvement across the business and driving through process efficiencies to address them.
In May 2018 Sarah joined the senior leadership team and is now our Director of Operations. In this role Sarah is responsible for supporting our Learning Partners and Learners through the assessment journey, ensuring successful delivery and awarding of over 176,000 assessments from new learner product selection through to despatching Parchments to our successful learners.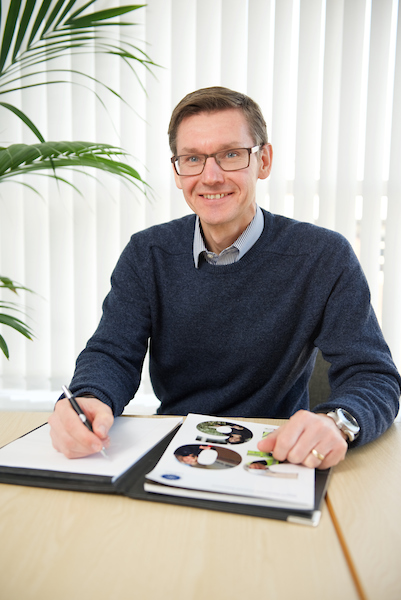 Dr David Towlson – Director (Learning & Assessment)
David initially trained as a physical chemist, applying physics to chemical systems and went on to work in the industrial chemical process sector for large multi-nationals. At first this was in Research and Development and later as a Safety Advisor where he travelled widely. He then moved into health & safety training, working for a NEBOSH Learning Partners as Director of Training, Quality and Product Development.
In 2017, David joined NEBOSH as Head of Product Development and, in late 2021, was appointed Director. His job, in a nutshell, is to make sure NEBOSH's products, including assessments, qualifications, courses and publications, are designed, developed and maintained to be fit for purpose.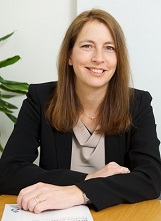 Julia Whiting - Director (Marketing & Communications)
As Director of Marketing and Communications, Julia is responsible for building, developing and executing NEBOSH's global marketing and communications strategy.
For over 15 years Julia has managed NEBOSH's marketing and communications activity bringing together marketing functions such as creative, PR, communications, social media, events management and IPR into one team. Everything the marketing team does aims to support NEBOSH's charitable vision, develop and protect the brand and meet the needs of its customers and stakeholders.
Since Julia joined the company, NEBOSH has launched a number of qualifications globally, introduced its annual graduation ceremony, launched its Alumni scheme, modernised the brand and enhancing its online presence by improving its websites and creating its social media channels.