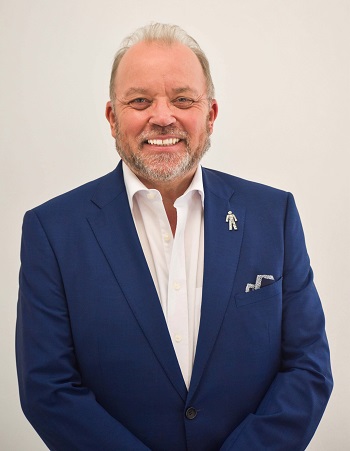 Dr Chris Payne - Chief Executive
Chris joined NEBOSH as Chief Executive in 2020 to lead our charity through an ongoing transformation. He is an accomplished, people-driven CEO with 26 years of experience operating across multiple sites in education, training and qualifications sector, including leading charities and commercial organisations. Chris's success includes the transformation of three organisations into profitable entities using high-level marketing and commercial expertise, strategy development, underpinned with building effective partnerships and putting people first.
His "people first" ethos combined with a track record of transformation, innovation and commercialisation means he is well placed to guide NEBOSH through its ongoing strategic response to COVID-19, creating a new era and long term future for our people, partners, learners and industry.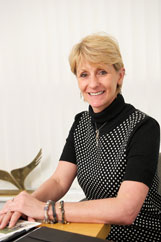 Dee Arp - Chief Operating Officer
Dee Arp is a Chartered Safety and Health Practitioner of IOSH and a Fellow of the Chartered Institute of Educational Assessors. Dee moved into occupational health and safety 20 years ago whilst working at The Royal Society for the Prevention of Accidents (RoSPA). At that time Dee was a Technical Manager for Road Safety, which led to her involvement in occupational road risk training. After becoming a qualified health and safety practitioner; she taught on a wide range of courses and worked with several boards to implement safety governance. Prior to joining NEBOSH; Dee held the roles of Course Developer and Head of Occupational Safety for RoSPA.
Dee is now Chief Operating Officer and has responsibility for providing leadership on all matters relating to qualification development and assessment of NEBOSH qualifications and compliance matters, including learning partner accreditation. Her previous experiences gained as a learner, partner and examiner are of great benefit to Dee in her role.
Dee previously studied with Cambridge University for the Certificate of Continuing Education (Principles and Practice of Assessment) and is now undertaking further study with Cambridge University for a Masters in Education.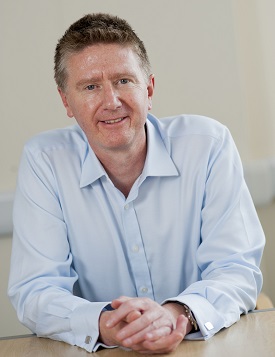 Steve McLaughlin - Chief Commercial Officer
Steve McLaughlin joined NEBOSH in 2021 as Chief Commercial Officer. In this role he is responsible for delivering all commercial revenues and leads the Business Development Unit.
Steve has spent much of his career in senior commercial roles in global media organisations, such as Sport360X, dmg media and Telegraph Media Group. His wealth of experience also lead to him founding and exiting his own media operation.
Previously working with the NEBOSH Board as an independent advisor, Steve has also spent time in the Learning sector as CEO of a highly successful consumer learning business. He has gained extensive membership and subscriptions experience across print and digital in a world class international publisher.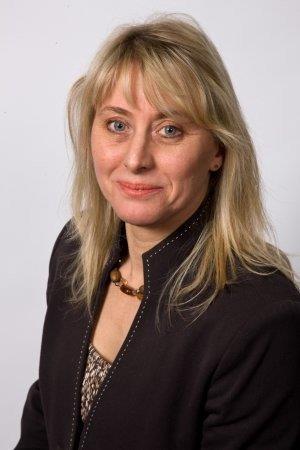 Fiona Cattell - Director of HR
Fiona started her working life supporting a group of charity Trustees raising funds to build the first dedicated Stroke Unit in Nottingham.
Following a couple of roles within the NHS, she joined a group of Timber Merchants, where she had her first exposure to personnel management. Subsequently she joined a growing company supplying product to retail, education, health, social care and scientific sectors where she was part of the relaunch of Meccano in the UK. After having the opportunity to move into Personnel, Fiona embarked upon a three-year flexible learning programme, qualifying and gaining chartered membership of the CIPD.
Over 30 years Fiona has been a HR professional, a project manager and a consultant. This has provided valuable exposure to a range of sectors including engineering, distribution, manufacturing, oil and gas, and business support; and a breadth of HR from a policy to mergers and acquisitions.
Fiona joined NEBOSH in 2014 as HR Business Partner supporting a key change project, progressed to Head of HR and became Director of HR in December 2019.
Sarah Mace - Director of Operations
Sarah Mace has been part of the NEBOSH team since 2006. Her previous experience in customer services management and process efficiency made her the perfect appointment to set up and manage the NEBOSH customer services team. Sarah managed this team, which offers support and assistance to both NEBOSH's Learning Partners and learners, for nine years.
Sarah was appointed Head of Business Improvement in 2015, a role that was created following a period of rapid growth at NEBOSH. Sarah was tasked with identifying areas that required improvement across the business and driving through process efficiencies to address them.
In May 2018 Sarah joined the senior leadership team and is now our Director of Operations. In this role Sarah is responsible for supporting our Learning Partners and Learners through the assessment journey, ensuring successful delivery and awarding of over 176,000 assessments from new learner product selection through to despatching Parchments to our successful learners.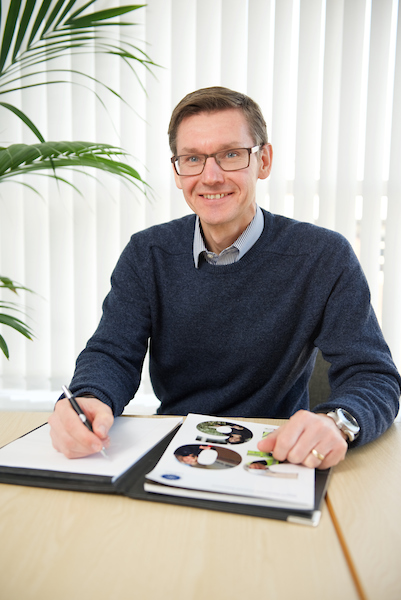 Dr David Towlson – Director of Learning and Assessment
David initially trained as a physical chemist, applying physics to chemical systems and went on to work in the industrial chemical process sector for large multi-nationals. At first this was in Research and Development and later as a Safety Advisor where he travelled widely. He then moved into health & safety training, working for a NEBOSH Learning Partners as Director of Training, Quality and Product Development.
In 2017, David joined NEBOSH as Head of Product Development and, in late 2021, was appointed Director. His job, in a nutshell, is to make sure NEBOSH's products, including assessments, qualifications, courses and publications, are designed, developed and maintained to be fit for purpose.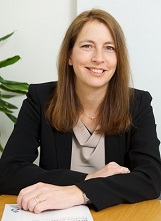 Julia Whiting - Director of Marketing and Communications
As Director of Marketing and Communications, Julia is responsible for building, developing and executing NEBOSH's global marketing and communications strategy.
For over 15 years Julia has managed NEBOSH's marketing and communications activity bringing together marketing functions such as creative, PR, communications, social media, events management and IPR into one team. Everything the marketing team does aims to support NEBOSH's charitable vision, develop and protect the brand and meet the needs of its customers and stakeholders.
Since Julia joined the company, NEBOSH has launched a number of qualifications globally, introduced its annual graduation ceremony, launched its Alumni scheme, modernised the brand and enhancing its online presence by improving its websites and creating its social media channels.
Andrew Wilkinson-Sharpe - Corporate Services Director
Andrew joined NEBOSH in 2021 at a time when the organization is going through an exciting period of transformation. Responsible for the Support Unit, Andrew ensures that the functions that underpin the operational delivery of the organisation such as HR, IT and Finance, work effectively whilst also being responsible for the newly created Business Excellence team.
Prior to joining NEBOSH, Andrew spent a number of years in various financial and business support positions, working most recently for RAFA, an RAF Charity based in Leicester. Here he worked closely with the Directors and Trustees assisting them in making informed decisions by providing clear, informed and insightful strategic financial scenarios. He provided financial support at all managerial levels and across all aspects of the association through development of a framework and resource pool.
Andrew is an accomplished and detail-orientated leader with substantial experience optimising business performance, improving financial efficiency and administering teams.
Bali Sethi - Director of Change and Planning
Bali joined NEBOSH in 2018 as Head of Change, following a 20-year career in Project Management and Strategic Development in the Postal Services industry. In 2019 she was appointed to the Senior Leadership Team as the Director of Change and Planning, responsible for managing the Project Management Office (PMO). The PMO provides portfolio, programme and project management standards and services, has a single view of change across the business and is responsible for leading, planning and governance of the change portfolio. Bali is responsible for leading and driving business transformation and sustained change within NEBOSH.
Bali holds a BA in Art & Design from the University of East Anglia and is a member of the Association for Project Management.
Laura Wise - Director of Governance and Risk & Company Secretary
Laura joined NEBOSH in 2007 as Accreditation Officer, supporting our Learning Partners through the accreditation process and during their time offering our products to Learners. Since 2011 Laura has been providing support to the Chief Executive and the Board of Trustees in her capacity as Executive Assistant and then Company Secretary from 2019. Ensuring that the Board discharge their responsibilities as Trustees is a fundamental part of Laura's role, and requires her to provide support to both the CEO and the Chair to make sure this is achieved.
In 2021 Laura was appointed as Director of Governance and Risk. This position oversees the governance arrangements of the organisation, ensuring that regulatory requirements are adhered to and that a framework supporting the Board and Senior Leadership team is in place, promoting open communication and constructive challenge to move the organisation forward.
As well as this, Laura proactively oversees the management of risk, maintaining registers, challenging risk owners to ensure risks are robustly managed and providing information to the Board so that Trustees are able to satisfy themselves that the organisation is managing risk appropriately.