World Hearing Day; it's time we focus on noise!
Friday, 1 March 2019
There's little more frustrating for safety professionals than preventable problems being ignored until it's too late. Industrial deafness has been known about since the mid 1800s, points out Clare Forshaw – who spent 20 years at the HSE working on noise control and health surveillance before moving into consultancy last year.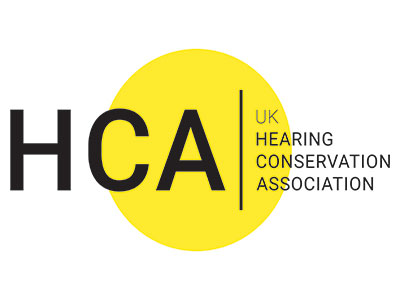 "But despite the fact it's so preventable, and even though there's a clear dose-response relationship, (an evidenced link between the amount of exposure and measurable effect on health) many people only monitor and provide Personal Protective Equipment (PPE) – which is at the bottom of the hierarchy of risk control! Often what is being done in organisations is archaic – and not cost-effective."
To address the lack of progress on preventable noise-induced hearing loss, and to educate the next generation of workers about the irreversible damage that can happen both at work and outside, Clare has founded a new organisation – soon to have charitable status – to share and champion good practice and persuade employers that they can and must do more. The UK Hearing Conservation Association (UKHCA) will launch officially on World Hearing Day, 3 March, and its innovation lies in its multidisciplinary approach.
The germ of the idea for the UKHCA formed when Clare attended a conference in the US where she came across the National Hearing Conservation Association.
"They'd developed this multidisciplinary, team approach which I thought was really interesting, and they were focused on noise-induced hearing loss across society – in leisure as well as workplaces," she recalls. "We didn't have anything like that in the UK. Until now, we've been very 'single profession' in our approach. We've had audiologists, health and safety professionals, occupational health nurses, occupational hygienists, and so on, all looking at the issue and attending their own professional events, but we've all been operating in silos – staying in our own professional boxes.
"I thought it would be great to emulate what was happening in the US: to hold multidisciplinary conferences, get funding for research, influence behaviour through education and training, and implement awards similar to the 'Safe in Sound' awards they have in the US, which acknowledge those organisations that have made particular progress in the area of hearing."
UKHCA has 27 members, with representatives from bodies including the HSE, NEBOSH, the Society of Occupational Medicine, RoSPA, the British Society of Audiologists, the Ministry of Defence, the Royal Opera House and the British Tinnitus Association, as well as manufacturers, suppliers, consultants and an academic. At the heart of the UKHCA project is the prevention of hearing damage caused by exposure to noise risks in the workplace. But the issue is so diverse – people are entering the workplace with hearing that is already damaged – that "you can't ignore the wider picture," argues Clare.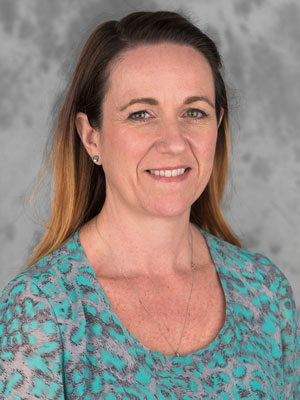 "We want to reach out to primary-school-age children because that's when you can have the greatest influence. If we were to focus just on workplaces, we wouldn't be catching the broader potential for impact."
What's more, she argues, the days of the 9 to 5 job and clocking in and out are a thing of the past. "The boundaries are much more blurred so there's no way we can just look at the workplace [in isolation]."
Clare has ambitious plans for UKHCA; "There's so much we can do, because as a topic it's there for the taking – it's never been touched."
The first 12 months, she envisages, will be about establishing the identity of the new organisation, with the focus on communication to raise awareness of why noise-induced hearing loss is a problem, the evidence, and how to achieve good practice. In the second phase, Clare hopes to establish an annual conference to look at innovation and research, and launch awards for excellence and new ideas. In the third phase, the Association will look to develop training packages, courses and other resources to promote best practice.
While most employers attempt to fulfil their legal duties to control exposure to noise, their interventions are often ineffective, Clare finds.
"Companies might have an annual noise survey, and someone will come and tell them how noisy their factory is. The company pays £5000, say, and they get a lovely report to put on the shelf. They give workers hearing protection, and put up some nice signs reminding them to use it, and then they carry out annual health surveillance. So they have lots of data and evidence to say that yes, the environment is noisy; then they give employees hearing protection, but it's not necessarily effective; and then they collect data to demonstrate how people are getting progressively more deaf! And if people leave and make a claim, then that's fine because we have insurance…"
The answer, Clare argues, is to invest in the right areas: revisit the hierarchy of control and design out the problem if you can. Clare believes societal attitudes to, and understanding of, hearing loss need to change if we're to reduce the number of preventable cases.
"Part of the problem is that people sometimes think, 'Well, I've listened to loud music for a long time and got away with it.' People don't value their hearing.
"There's also a perception that going deaf is simply a consequence of ageing. We don't realise that it's actually hearing damage. The stereotypical grumpy grandad sitting in the corner will often have experienced hearing loss. Hearing loss has a real effect on our social functioning, causing isolation and depression. And hearing aids don't replace hearing – they just turn all the noise up, which can be difficult to tolerate in a crowded room.
"Hearing loss has been a hidden health problem," she reflects. "Respiratory health, asbestos, safety concerns – they've all had their turn. Now it's time we focused on noise."
To find out more about:
World Hearing Day - https://www.who.int/deafness/world-hearing-day/2019/en/
The UK Hearing Conservation Association - http://hearingconservation.org.uk/