When it comes to health and safety management…how do we measure our impact?
Thursday, 2 August 2018
In an exclusive article for NEBOSH, Rowena Jackson, founder and director of Intelia Consulting Ltd, looks at some of the techniques practitioners can use to measure health and safety performance.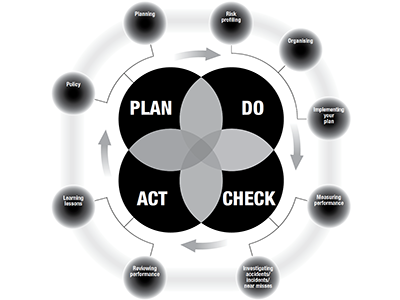 In it she explores the Health and Safety Executive's (HSE's) approach to health and safety management set out in HSG65[1], specifically the Plan, Do, Check, Act (PDCA) cycle.
Particularly useful for those practitioners considering implementing the new ISO 45001 standard (which adopts the PDCA approach), Rowena focuses on the 'Check' phase and how it can be used to best effect.
Read the full article here.