Unite Students Personal Safety Campaign – A great example of adapting your message and delivery to suit your audience!
Tuesday, 26 February 2019
When you're trying to get a health and safety message to a particular demographic, you have to work out the best ways to engage with them. The challenge is to make sure you're in tune with your audience whether it's through social media or another form of messaging.
One organisation that does this particularly well is Unite Students, which is the leading provider of student accommodation in the UK, providing homes for 50,000 students in 22 cities.
Each year its Health and Safety team develops two main social media campaigns– one focused on fire safety and another on personal safety.
The team have kindly shared five posts from this year's Personal Safety Campaign, which tackle key risks that students living in Unite properties should be aware of. These posts have been shared with students on social media and will be displayed on digital screens in the properties, to create engagement and awareness. The aim is to help students stay "Safe and Secure" during Fresher's and beyond.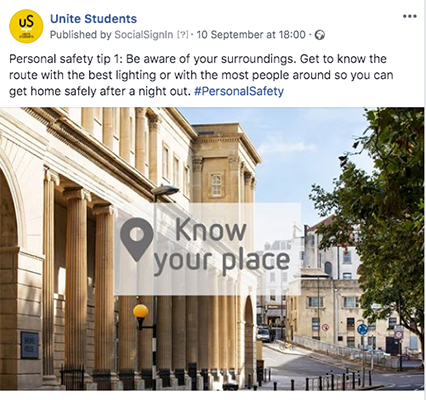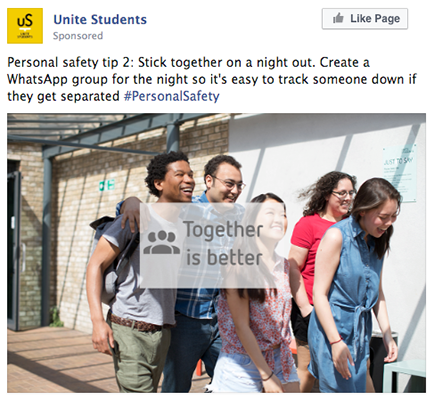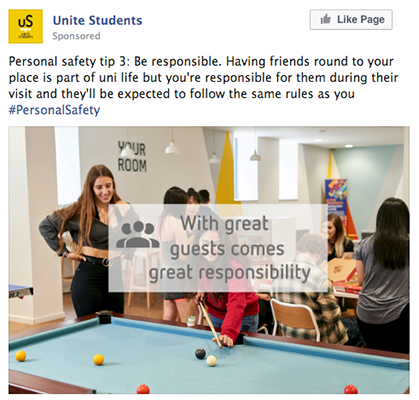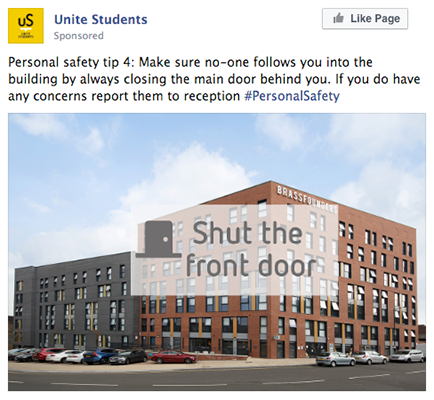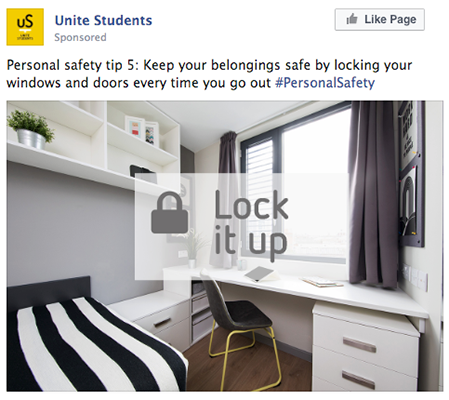 These social media posts were created by the Unite Health & Safety team (Bryony Prime & Luke Blake) in collaboration with its Editorial team (Samantha White & Alex Hepworth)