The life of a Health & Safety Advisor
Wednesday, 14 November 2018
David Renshaw, 2016/2017's NEBOSH Best Candidate for National Certificate in Construction Health and Safety is a Health and Safety Advisor (Property) for the City of London Corporation. In this article he provides us with an insight into his working life working in health and safety in the construction industry.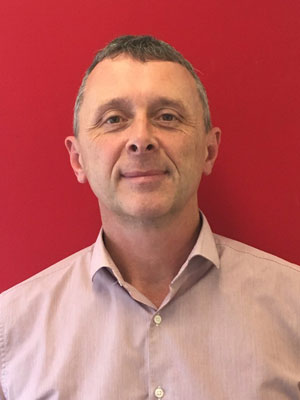 My sister's reaction when I told her I was joining the City of London Corporation was "Oh so you work for the Council now!" Well the City of London is no ordinary Council to work for.
When people think of the City of London they think of the Square Mile, with its iconic properties such as Tower Bridge, Mansion House and the Central Criminal Courts (The Old Bailey to most!). These fall within the Corporations remit but it manages so much more.
There's the Port Health Authority, who manage the River Thames; and our own City of London Police Force, with horses still used to patrol the streets; the iconic Guildhall, where the Corporation is based; and the Barbican Centre which hosts numerous high-profile events and houses.
But where the City really differs from other councils is the £2 billion property portfolio it manages in the City and surrounding area. The income generated being used to fund the City's many varied activities.
With such a diverse portfolio of properties - from Tower Bridge to a cricket score hut on Hampstead Heath, it's a great place to work in health and safety.
In my role I focus on property health and safety. I lead on overseeing and directing the Corporation's strategy for managing asbestos and legionella with such a wide range of properties across the city; the starting point has always been a gap analysis to see what properties we own and what responsibilities we have in each of them. This is not always as easy as it sounds in an ever-changing portfolio.
To help, I implemented a compliance database, as I've always believed in using IT to make life easier. This now holds our records for statutory compliance and greatly improves access for third parties who need them, as its web based.
I work closely with our Facilities Management partner to ensure delivery of services. We have meetings every month to discuss issues identified and ensure problems are addressed openly rather than just reported. Their contractors attend, as well as our Property Managers, which ensures that everyone is talking to each other.
This year, I've spent a lot of time writing and tendering corporate contracts for various asbestos and legionella services, focusing on obtaining high quality providers rather than just the lowest cost. So having a good knowledge of how these service areas work, has been really helpful. Having worked as both the contractor, consultant and the client before, helps me get a better view of the challenges faced by all the parties involved.
Getting out to sites is the best part of the job. I regularly audit sites and when needed undertake accident investigations. I support the Fire Advisor or Health and Safety Manager when specific initiatives are launched, such as identifying all our confined spaces.
As health and safety is ever-changing, training and development never seems to stop. In the last 4 years I've completed 3 NEBOSH Certificates, various British Occupational Hygiene Society (BOHS) asbestos courses and am currently working through the NEBOSH National Diploma in Occupational Health and Safety. It keeps life interesting and makes you realise how much there is still to learn.

David Renshaw B.Sc. (Hon)
Health & Safety Advisor (Property)
City Surveyor's Department
City of London Corporation