Taking the leap into health and safety: A 5 Step Guide!
Friday, 8 February 2019
In this guest article Phil Muston, Principal Consultant for health and safety recruitment agency Shirley Parsons, gives some top tips for getting on the health and safety career ladder.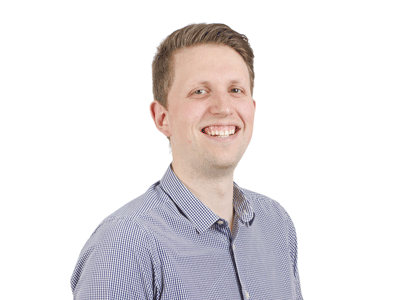 At Shirley Parsons, we receive a large amount of calls from candidates who are looking to either make a change in their career or are starting their career and taking their first steps into health and safety. We are asked a variety of questions about the industry, but the most common are:
Is it a viable career option?
Is there opportunity to grow and progress within the sector?
Are there opportunities in the market?
Will companies look at taking someone with no experience?
The answer to all these questions is YES! This prompts further questions; what are the next steps and how can I seriously be considered for positions?
This can vary from role to role and from company to company, but I will break it down into several easy steps, helping you kick off your health and safety career:
Step One: Learning Style – How do you learn best?
I would advise to look into getting qualified! In recent research, 87% of positions advertised on SHP4Jobs asked for NEBOSH qualification. There are several qualifications at different levels out there, but which one is the best? Step one would be to identify your learning style (visual, auditory or kinaesthetic) - this will help steer you in the right direction.
Step Two: Get qualified
Once you have identified how you learn best, decide which qualification suits you best. Look into how each qualification is delivered (classroom, audiobook, distance learning, workbook) and decide which one works for you. NEBOSH is the best example of a great starting point in your career and there are many course providers out there which offer a range of study modes such as face-to-face, online, distance learning and blended.
Step Three: Gain exposure
This can be completed whilst you are studying or once completed. If you are looking for your first position in health and safety I would advise trying to gain some hands-on experience to help your CV stand out. Shadowing an experienced safety professional or volunteering in your free time to help gain hands on exposure are both good examples.
Step Four: Full registration call and application process
Now you are qualified and hopefully have gained some exposure (if not don't panic – it's not necessary!) I would suggest partnering with an agency such as Shirley Parsons. We can understand what you are looking for (location, industry, level of support you would require). This will help us to identify the correct opportunities in your region. Shirley Parsons often works directly with hiring managers, meaning you won't be 1 of 50 standard applicants - you would be in a stronger position to be considered.
Step Five: First Steps – Aftercare
Congratulations! You have now secured your first position in health & safety - great news! Now you need to complete your probation (I'm sure everything will be fine). If you partnered with Shirley Parsons we will fully support you during the probationary period and be at hand to answer any questions, even linking you with industry experts who can provide external advice.
Health and safety is a rewarding career choice and will continue to grow as companies continue to push the boundaries of modern technology and their health and safety roles - continuing to make sure that people go home in the same way that, if not better than, they arrived. With the industry continuing to grow, now is a great opportunity to take that first step!
About the Author:
Phil Muston is a Principal Consultant at Shirley Parsons. He works for the Built Environment team, focussing on areas such as Construction, Engineering and Rail.
Shirley Parsons are global leaders in HSEQ recruitment, search and staffing services. We are an ever-growing global HSEQ talent network built on long-term relationships, industry knowledge, and geographic expansion.