Safety & Health Excellence Awards 2020 entries open
Thursday, 24 October 2019
ENTRIES ARE now being welcomed for the NEBOSH-sponsored Safety & Health Excellence Awards 2020, which will once again include the prestigious Team of The Year Awards (Sponsored by NEBOSH).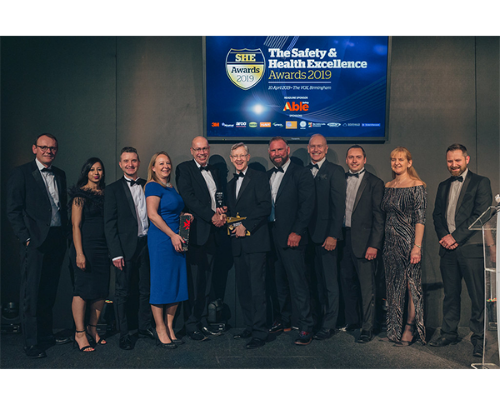 The awards are completely free to enter and the deadline to enter is 31 January 2020. The winners will be announced at a gala awards ceremony at the Vox in Resorts World, NEC Birmingham on 29 April 2020. which will be hosted by comedian Hugh Dennis (sponsored by Shawcity).

This year's Awards categories includes:
HSM Health and Safety Manager of the Year – Sponsored by Alcumus
Health and Safety Team of the Year – Sponsored by NEBOSH
Alan McArthur Unsung Hero Award – Sponsored by 3M
Best Health and Safety Project
Best Health and Safety in Construction – Sponsored by Turner and Townsend
Lifetime Achievement Award – Sponsored by Southalls
Safer Logistics Award - Sponsored by Toyota Manual Handling
Best Health and Safety in Manufacturing
HSM Rising Star Award
Innovation of the Year for Fire
Campaign of the Year (Fire, Security or Health and Safety)
The Team of the Year Award (sponsored by NEBOSH) is designed to recognise health and safety teams that are making a significant difference in their workplace. Last year's winner was Turner & Townsend for their exemplary health and safety standards when rolling out MBNL's Radio Access Network projects across the UK.

The Safety & Health Excellence Awards are FREE to enter and the deadline is 31 January 2020. You can enter now by visiting www.she-awards.co.uk