RoSPA and NEBOSH sign MoU to enhance safety at work and beyond
Thursday, 15 April 2021
RoSPA and NEBOSH have signed a Memorandum of Understanding to further their close, long-established working relationship.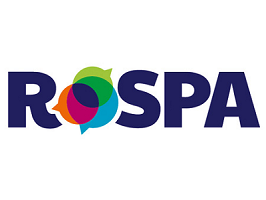 The agreement between the two UK-based safety charities will encourage further collaborative efforts to promote awareness of both organisations with the aim of enhancing health and safety in the workplace and for the wider community at large.
Errol Taylor, chief executive of RoSPA (The Royal Society for the Prevention of Accidents), said: "Society and working lives have changed rapidly in response to the global Covid pandemic. More people than ever before are working from home and relying on online systems rather than travelling to their traditional workplace. The home delivery sector has boomed while High Streets have gone very quiet. Much of this change will be a permanent legacy from the pandemic and we must adapt to help employers, and employees, protect the wellbeing of their staff, wherever they are, whatever they are doing.
"RoSPA's research shows that up to 10 times more accidents happen in homes than in workplaces so there is plenty of work to do to improve the safety of home workers. This MoU strengthens our partnership with NEBOSH and offers the potential to achieve far more, together, than might be possible working separately."
Dr Chris Payne, chief executive of NEBOSH (The National Examination Board in Occupational Safety and Health), said: "At NEBOSH, we are proud of the work that we do in increasing education. Our qualifications, and those who achieve them, help organisations across the world to protect people. We have a long-standing relationship with RoSPA and it's a privilege to sign this Memorandum of Understanding; together we have committed to a relationship that will contribute to ongoing health and safety education and excellence. I'm excited to see what opportunities and improvements we can bring to the sector."