Pushing the health and safety envelope
Tuesday, 30 October 2018
In this guest column, Karen McDonnell, Occupational Health and Safety Policy Adviser for RoSPA and Past President of IOSH, talks about the personal as well as organisational benefits of self-development.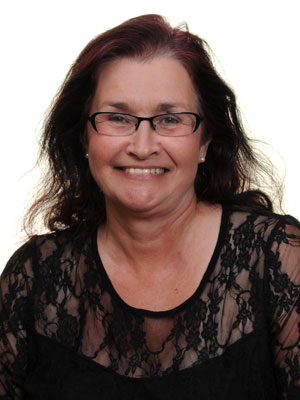 It has been said that 'every next level of your life will demand a different version of you'. Taking a moment to contemplate on these words, their application to the role of Occupational Health and Safety (OHS) professionals and practitioners jumps out from the page. Whether you are at the start of your career or considering how to diversify, building a personal brand that ensures current and prospective employers 'get you' is fundamentally important.
For 50,000 people a year, the first step into the world of OHS is a NEBOSH qualification. Delivered by a network of providers, including RoSPA, they connect like-minded people across the world by establishing an understanding of health, safety and environmental considerations that provide a foundation for personal and organisational success. The energy contained within this network – and its synergies with the RoSPA Awards Excellence Forum – create a community that can deliver tangible OHS performance improvement towards lives free from serious accidental injury. The challenges of local context, culture and industry will vary but the principles remain the same; underpinned by data, go to the right places, do the right thing and finish what you have started.
From my perspective, being connected is everything. There is real value in taking stock of where you are, and beginning to recognise signposts to the wider health and safety community. The beauty of a NEBOSH qualification is that it is recognised by a range of professional membership bodies including the Institution of Occupational Safety and Health (IOSH), International Institute of Risk & Safety Management (IIRSM) and Institute of Environmental Management & Assessment (IEMA).
Every day at work, I see examples of what has not gone well for people and organisations across the world: 'new' people having 'old' accidents that we know how to prevent, and yet more people developing long latency disease from exposure to hazards with well-understood control measures.
As a profession we need to speak up about what works. Over recent years we have begun to use our voices and tell our stories, with personal narratives captured in our CPD portfolios, shared during appraisal or used to convince prospective employers that we are the OHS professionals and practitioners to take them to the next level.
What works for us as individuals also works for our organisations, and nowhere is this more robustly demonstrated than in the network of RoSPA Award-winning organisations in 24 countries across the world, with an impact on the lives on 7 million employees and their families. A RoSPA Awards submission is the ultimate in reflective accounting, charting the progress made by organisations over successive years led by OHS professionals and practitioners.
Looking to the future, proactively seeking opportunities to keep us relevant by identifying gaps in our skill sets, and developing new competencies - fire safety and risk management, health and wellbeing, construction specialisms, leadership excellence, and the list goes on.
Keep pushing your personal and organisational envelope. Each of us is already a catalyst for change, so think about how powerful we can be when we are all pulling in the same direction.