Professional qualifications still key prerequisite for success…
Monday, 24 April 2017
The findings of our latest Jobs Barometer research* has once again confirmed that when UK employers advertise health and safety positions they expect applicants to have relevant professional qualifications. 90% of the job advertisements for safety, health and environmental (SHE) roles reviewed specified one or more NEBOSH qualifications; up from 83% last year.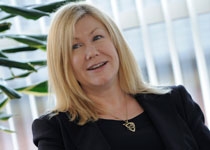 Half (50%) of all advertised positions specified a degree equivalent NEBOSH Diploma. Where applicants were required to hold a NEBOSH Diploma qualification, the average top-end salary advertised was £49,000, more than 16% higher than the average £42,000 top-end salary when a Diploma was not specified.
"This is a pattern that appears to be getting stronger every year," said Teresa Budworth. "We're seeing more and more employers demanding professional qualifications and a clear willingness to reward those who value their continuing professional development."
More than half (51%) of vacancies called for a range of NEBOSH Certificate-level qualifications, up from 45% last year and 38% in 2015.
Chris Rowlands, Director, HSE Recruitment Network Ltd added "NEBOSH qualifications are still very much viewed as the "gold standard" in industry and are regularly specified as the preferred qualification route by our clients. This is particularly true if the hiring manager opted to follow the NEBOSH route themselves and had a positive learning experience."
Construction and civil engineering continue to be the dominant sectors for SHE positions, accounting for 35% of available jobs-down from 39% last year. Manufacturing is the second biggest sector for SHE roles at 26%, up from 20% in 2016. Property management accounted for 9% of vacancies, retail 6%, utilities 4% and the charitable sector 2%, findings that were all similar to previous years. Vacancies in the public sector fell from 10% in 2015 and 7% in 2016 to just 4% of the overall total this year.
Out of all nationally advertised SHE positions, one third (33%) were in London and 29% in the surrounding South East region. Vacancies in the North West were down to 11% this year from 19% in 2016. One in 10 (10%) of vacancies were in the Midlands, followed by 8% in Yorkshire and the North East, 6% in the South West and Wales and 3% in Scotland.
NEBOSH will be exhibiting at this year's Safety and Health Expo, from 20-22 June at ExCEL London Stand Number N100, where you will be able to find details of the range of NEBOSH qualifications now available. For more information www.nebosh.org.uk/qualifications
* The NEBOSH Jobs Barometer Survey reviewed 100 nationally advertised health and safety positions in the UK between 25 January 2017 and 24 February 2017