NEBOSH welcomes two new members to executive team
Monday, 22 March 2021
NEBOSH has welcomed Andrew Wilkinson-Sharpe as Corporate Services Director and Steve McLaughlin as Interim Chief Commercial Officer.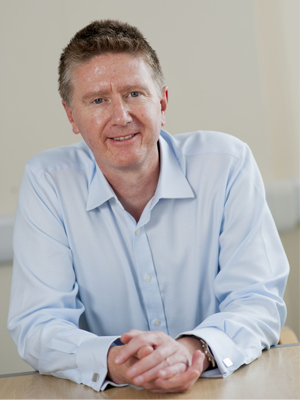 Both are new roles within the charity as it embarks on an ambitious growth strategy, both for the organisation and its Learning Partners, following the appointment of a new Chief Executive and Chair in late 2020.
Andrew has extensive experience in strategic financial roles, most recently supporting significant growth of the Royal Air Forces Association where he worked for over five years. His expertise will help NEBOSH to achieve its own growth aspirations and Andrew will lead the core business support functions; finance, HR, IT, Facilities and Technology transformation.
Steve (pictured), formerly an independent advisor to the NEBOSH Board, will lead a new Business Development Unit responsible for Learning Partners, sales, account management, marketing, communications and brand protection. A proven commercial leader, Steve's track record includes numerous CEO and CCO appointments in some of NEBOSH's core sectors and regions.
Chris Payne, NEBOSH Chief Executive said: "I'm excited to welcome Andrew and Steve to our executive team. They join us at a critical time when we're setting off on a journey of transformation and growth. Their expertise will guide our passionate team and together we'll create even greater opportunity and development for people and organisations in the health and safety profession."