NEBOSH launches second in the series of 'pocket guides' – Quick Reference Guide to Risk Profiling
Wednesday, 11 October 2023
NEBOSH has launched its latest book, the Quick Reference Guide to Risk Profiling. It is the second in a series of pocket guides and complements the first book in the series, the Quick Reference Guide to Risk Assessment.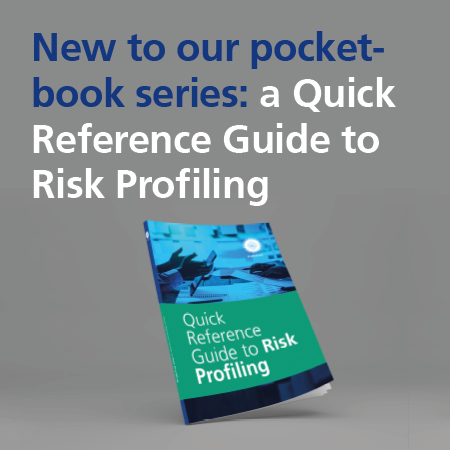 This new guide is designed to serve as a valuable resource for individuals engaged in the critical task of profiling risk within their organisations.
The guide covers the basic principles of risk profiling, different types of risk, the process involved and tips on mitigation and controls. It also includes summaries of useful tools and models that can aid in the consideration, identification and prioritisation of risks and treatment options, with real-life examples to help the reader relate the process back to their own workplace.
As well as those who conduct risk profiling at an organisational level, this Quick Reference Guide is also a useful tool for anyone who has responsibility for managing health and safety risks.
Jane Ashby, NEBOSH HEAD (Content Development) said: "Risk profiling is a crucial tool for business planning. The NEBOSH guide will support readers through the process and help them to effectively plan for managing risks in their organisation. Our pocket-sized guides are a great reference resource to support individuals who need a quick refresh of a topic and are looking for something in a simple format that can be quickly skimmed through when needed."
The NEBOSH Quick Reference Guide to Risk Profiling is available in print (£10) and eBook (£8) from the NEBOSH online shop: https://shop.nebosh.org.uk/collections/reference-guides/products/quick-reference-guide-to-risk-profiling