NEBOSH joins OneWISH Coalition
Friday, 11 March 2022
NEBOSH is excited to announce that it's signed up to the OneWISH Coalition.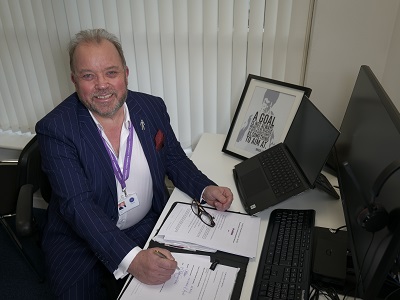 The Coalition unites organisations and women's networks which are all working towards the aim of improving the prominence and influence of women in health and safety. As a key member of the health and safety community, this is a cause close to our heart; women make up 60% of NEBOSH's senior leadership team and 65% of the all employees.
Julia Whiting, Director of Marketing and Communications, says: "Here at NEBOSH we have great female representation; I'm proud to work alongside some passionate and tenacious women that share the same determination I do to be the best they can be.
"By joining OneWISH it is my hope that NEBOSH will be able to amplify this message of inclusivity. We want to encourage and enable even more women – and people of all gender identities – to achieve their ambitions and contribute towards the progress of the health and safety profession."
Anne Gardner-Aston, Chair of OneWISH added; "We are delighted that NEBOSH are becoming part of the OneWISH Coalition to support women in the health and safety profession. We look forward to working with them and supporting their efforts to improve inclusivity in our profession."
For more information about OneWISH, visit onewishcoalition.org.
Pictured: NEBOSH Chief Executive, Chris Payne, signs the OneWISH Coalition agreement