NEBOSH joins Leicester businesses in carbon reduction pledge
Tuesday, 9 November 2021
With COP26 highlighting the importance of climate action across the UK, 70 Leicestershire businesses – NEBOSH among them - have signed up to a year-long carbon emissions reduction programme in partnership with the sustainability platform Zellar.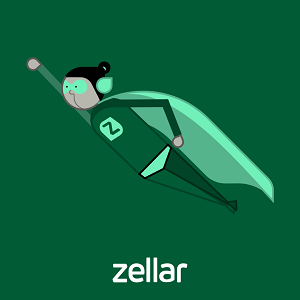 Supported by the Leicester Business Gateway and LLEP, Zellar aims to help Leicestershire businesses reach Net Zero by 2030, well ahead of government targets.
NEBOSH joined the other Leicestershire companies at the November launch event, held at The National Space Centre. Together we represented a cross-section of all types of local businesses, such as retail, engineering, hospitality, agriculture, property, food manufacturing, finance, IT, logistics and education services.
Delegates at the event discussed the importance of sustainability for resilient businesses, Zellar's mission, the impact the platform can have for Leicestershire businesses and the challenge of becoming truly sustainable over the long term and practical advice to help overcome these obstacles.
Hosted by Chris Brindley MBE, Chair of Zellar, the event featured a panel discussion from industry-leading sustainability experts and local business leaders including: Chas Bishop, CEO of The National Space Centre; Ian McKenzie, COO of Mattioli Woods; Prof. Rick Greenough, Head of Energy at De Montfort University; Catherine Douglas, CEO of Small Business at Co-Op Bank; and Sue Tilley, Head of Business & Innovation at LLEP.
Zellar is helping small and medium-sized enterprises – which make up 99.9% of all UK businesses and employ 60% of the workforce – to make tangible steps to reduce their climate impact. Whether businesses are just getting started or want more ways to improve, Zellar is the first platform to make this easy for SMEs by helping them to benchmark their sustainability and provide a customised roadmap.
Gary Styles, Zellar's CEO and founder, said: "I'm passionate about helping small businesses become more sustainable because I care about the planet we're leaving behind for our children. I'm glad I'm not alone - it's so motivating to have had such a positive response from so many Leicestershire businesses that want to make real change by going green. We invite more businesses – both locally and across the UK – to join us and lead the way in reaching Net Zero by 2030, well ahead of government targets."
About Zellar
Zellar is the world's first platform making sustainability simple, accessible and affordable for small businesses across the UK. It's a one-stop-shop that brings together everything businesses need to become Net Zero and more in one easy-to-use platform. Whether you're just getting started or looking for more ways to improve sustainability within your small business, Zellar can show you how sustainably you're operating, provide you with a customised roadmap and connect you to the people, products and services you need, all in one place. For more information visit the Zellar website.