NEBOSH is sponsoring the Safety and Health Excellence Awards
Wednesday, 2 January 2019
NEBOSH will return to sponsor the Team of the Year Award at The 2019 Safety and Health Excellence Awards.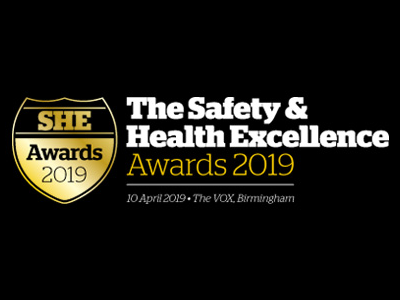 Now in its second year, the awards celebrate the achievements of professionals from the health, safety, security and fire sectors. There are 14 award categories to enter; every nominee and winner makes a contribution to keeping people safer at work.
NEBOSH Chief Executive Ian Taylor, commented: "We are delighted to sponsor this award, which will recognise a health and safety team that is making a real difference. The winning team's performance and achievements will be inspirational to others in our industry. If you think that this sounds like a team you are part of we encourage you to enter!"
SHE Awards director David Bishop added: "We are proud to once again align our awards with an organisation with the reputation and stature of NEBOSH. The SHE Awards are now a key date in the industry calendar. If you are part of a team of health & safety professionals that has gone above and beyond to protect others, or the environment that people work in, please do enter the awards. It's completely free and it will only take you a few minutes to submit your entry."
The Safety and Health Excellence Awards take place on 10 April 2019 at The Vox in Birmingham. The deadline for entries is Thursday 31 January 2019 and it's free to enter.