2018: Our Environmental Achievements
Friday, 22 March 2019
The numbers are in! 2018 proved to be another fantastic year for reducing NEBOSH's environmental impact.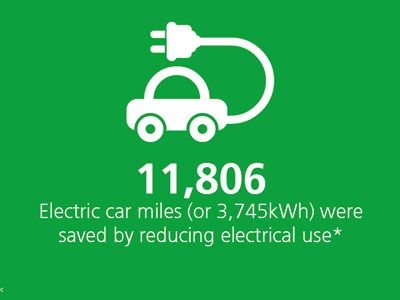 As the proud holder of ISO 14001, we are committed to lowering the environmental impact of our activities.
Our 'Green Team', a group of volunteers who promote environmental initiatives alongside their day jobs, have spearheaded these ongoing improvements.
Here is what we achieved:
11,806 electric car miles (or 3,745kWh) were saved by reducing electrical use
8.4 more trees were saved by reducing paper use
16% less waste was produced
7 bags of recycling (and 7 bags of general waste) were collected on World Cleanup Day
Christmas campaign encouraged employees to use e-cards
Offered environmental awareness training to all employees
As the statistics show, NEBOSH is committed to protecting and sustaining the environment through communal and individual efforts.
We look forward to what 2019 brings and hope to contribute even more.