'Why can't we prevent things instead of fighting them?'
Case Study: Sujilal Sadasivan
"An ounce of prevention is worth a pound of cure."
Benjamin Franklin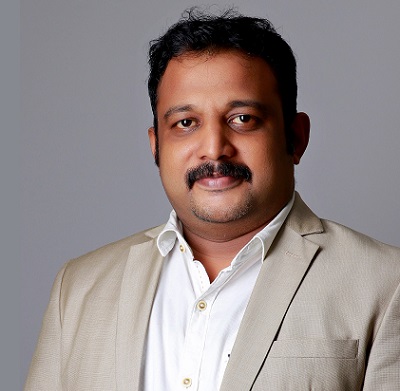 Dramatic events can significantly influence our choices in life, and this was certainly the case for SujiLal Sadasivan. He witnessed a major incident as a young man that led him into a career he knew nothing about.
SujiLal, or Suji for short, was always keen to serve his country and the people of India, so on completion of his early education he immediately joined the Navy as a junior engineer. Apart from maintaining and repairing engines on ships, Suji's responsibilities included fire-fighting and damage control. In 1997, during his first appointment at one of India's biggest ports in Vizag, Andhra Pradesh an oil tank exploded at the nearby refinery, which resulted in a huge fire.
"It was my first real experience of a major fire," said Suji. "I remember it all happened very close to the Naval Yard and it spread to nearby buildings. So many people were panicking and suffering.
"I went on to see many more incidents and I kept asking myself the question, why can't we do more to prevent these things instead of just fighting them? Why can't we avoid these dangers and live a better life?"
When the time came for Suji to leave the Navy, his thoughts turned to what he would do in the civilian world. "I assumed it would have to be something to do with ships, such as serving with the merchant fleet. However, I couldn't help but think I would prefer a job that let me serve the people, which I'd always been passionate about.
"I was offered work in banks and in security, but then a friend mentioned a profession called health and safety, which to be honest I wasn't familiar with at all at the time. I put my CV together, received a few call backs, but they were all saying that although I had good and relevant experience, I also needed to be qualified." Suji explained.
"I discovered that the NEBOSH International General Certificate in Occupational Health and Safety was the preferred and most valued qualification. So, I completed that along with the NEBOSH International Technical Certificate in Oil and Gas Operational Safety and soon received around a dozen offers of employment!"
For two years Suji worked as a HSE Advisor for Oman Petroleum before securing a new role in India. On his return, Suji decided that the time was right to take his NEBOSH studies to the next level and he enrolled on the NEBOSH International Diploma in Occupational Health and Safety.
"When I passed this qualification, it gave me more confidence and helped me secure promotion to a health and safety manager and chief HSE expert position for one of the prestigious Metro Rail Projects" explained Suji. "I was delighted initially but as time passed, I missed my hands-on safety engineer role and the regular interaction it gave me with fellow workers. I decided it was time to take my health and safety career in a new direction that I expected I would enjoy more."
Suji's chose to become a consultant and trainer, delivering among others, NEBOSH courses.
"I love my new role which gives me the opportunity to share my knowledge with companies and individuals. I feel like I am helping to ensure more people develop the mindset that it is better to prevent bad things happening than correcting them after damage has been caused. I find this so rewarding. I love my new career and my NEBOSH qualifications have played a huge part in all I have achieved so far in my health and safety."
---
How has your NEBOSH qualification helped you? Email us with your story: marketing@nebosh.org.uk.