"I thought I understood fire and fire risk assessment until I took the NEBOSH Fire Certificate!"
Case Study: Igbon Oyakhire-Ifijeh
NEBOSH talks to Igbon Oyakhire-Ifijeh, QHSE Manager at ASB Valiant Limited in Nigeria, about his health and safety career and the part NEBOSH qualifications have played.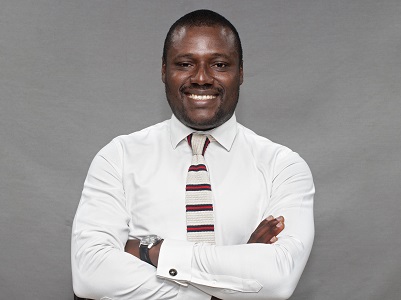 Igbon you chose to study mechanical engineering at university. How did you end up forging a career in health and safety?
My mechanical engineering background is helpful and relevant to my health and safety career. I find the two disciplines really complement each other, particularly when you think about developing health and safety controls that work. The ideal is for health and safety to be considered during the design phase of any equipment or process to maximise the chance of hazards being eliminated completely. This is what I always encourage so it is disappointing health and safety seems to be an afterthought for others.
For me, moving into health and safety after mechanical engineering just made sense!
When and how did you discover NEBOSH?
It was my dad, who is also a health and safety professional, that first introduced me to NEBOSH. He told me that if I completed my NEBOSH training, I would see the workplace from a different perspective, and the knowledge gained would help me succeed in my chosen career.
He sponsored my first NEBOSH qualification, the NEBOSH International General Certificate in Occupational Safety and Health, back in 2013. As predicted, I gained so much from completing this qualification so I will be forever grateful to my dad for his recommendation and support.
You said first NEBOSH qualification, so have you taken others since?
Yes! I have also completed the international construction, fire and oil and gas certificates and have taken two modules of the international diploma too.
Amazing, how have they helped you in your career?
Individually and collectively, they have broadened my horizons not just in relation to health and safety but also organisational efficiency.
The NEBOSH International General Certificate was the qualification that helped me break into the profession and secure my first Health and Safety Engineer position. As this role was with a company who provided solutions to the Oil and Gas and Renewable Energy industries it made sense to take the NEBOSH Oil and Gas Certificate next. I gained industry specific knowledge from completing this course, including specialised analysis tools such as HAZOPS and HAZIDS.
I thought I understood fire and fire risk assessment until I took the NEBOSH Fire Certificate! I became so much better and more confident at fire risk assessments and fire management after taking this exceptional course.
The NEBOSH Construction Certificate course was also great. In my country, construction is the most uncontrolled sector in terms of health and safety, and this has led to high impact accidents and organisational losses. The construction specifics covered in the qualification showed how this can be changed.
I am part way through my NEBOSH International Diploma, which for me is the bridge to transcend from technical engineering to core management.
All my NEBOSH qualifications have been beneficial to my career. NEBOSH qualifications are practical and the knowledge and confidence you gain can really help you to develop and grow.
That is great to hear! Can you tell us a little bit about your current role and responsibilities?
I manage the corporate QHSE in my organisation, so I am responsible for all the main areas of health and safety including ensuring a safe place of work; documentation and review of risk assessments; audits and inspections; compliance with HSE regulations, maintaining quality standards and codes; promoting the HSE culture; budgeting; team building and training; conformance with ISO (QMS, EMS and OH&SMS) requirements; design technical reviews and lots more! It is a very busy and varied role and I love it.
What do you enjoy most about working in health and safety?
I am passionate about positively changing organisational health and safety culture because this helps to reduce incident rates, improve productivity, ensures business sustainability, and has a positive impact on global reputation. My achievements so far in these areas have been the biggest source of joy and pride in my career.
Is there anything you do not enjoy?
Over the course of my career during interactions with co-professionals, I have heard of so many failures to consider health and safety during the project design phase. This action denies organisations an opportunity to effectively eliminate potential hazards from the outset and means less effective control measures must be relied on. I am working to ensure this is regulated here in the same way as it is in more developed societies.
What is next for you in terms of your personal development?
I have a career mentor who is a Chartered Health and Safety Professional who offers me guidance and support. I intend to be a Chartered Health & Safety professional in the next few years and believe this will greatly improve my competence in assets integrity engineering.
What are your long-term career aspirations?
I hope to play a big role in the development of health and safety policies in Africa. I hope that my efforts in this area will help to greatly improve the experience of the labour-force and decrease organisational losses.