Safety Manager, also known as Solutions Provider
Case Study: Steven Salter
When Steve Salter left the British Army after 26 years' service, he decided to use his Enhanced Learning Credits to take three NEBOSH Qualifications – the National General, National Fire and Environmental Certificates.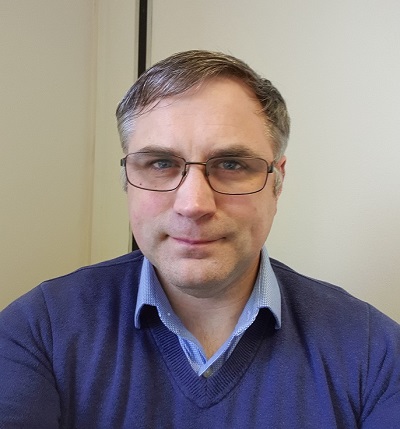 Steve wanted to work in Health and Safety because it would allow him to utilise many of the skills gained from his time with the Royal Engineers. In the Army Steve was assessing risks every day including those associated with the movement of heavy equipment and use of live demolitions and hand held weapon systems!
Steve chose to study for NEBOSH qualifications because 'they are the gold standard for health and safety and are recognised universally for professionalism' he explained.
His Army experience and NEBOSH qualifications helped Steve secure his current job, his first out of the Armed Forces, with XPO Logistics. He is the Quality, Health, Safety & Environment Manager responsible for ensuring oversized or two person-handling products are stored and delivered safely for The Very Group.
Steve has built a great rapport with the workforce and has already gained a reputation for being a solutions provider after implementing several improvements.
'For most people its's easy to see what's wrong or which problems exist but what is less easy is to get to the bottom of the issue and decide what you are going to do about it. I gained a can-do approach and my ability to make decisions from my time in the Army.' Steve explained.
The COVID-19 pandemic has brought new challenges for Steve and his colleagues. How do you move two person products around a warehouse and deliver them safely whilst observing the required safe 2-metre distance?
"We quickly came up with systems that worked and kept our team and customers safe. For me, moving garden furniture around safely is no different to moving heavy equipment such as tanks." Steve explained. "We've had to adapt the systems slightly as differing lock-down rules have been adopted by the countries that form the UK. To help our colleagues, we've produced a factsheet highlighting what is required in each location so they don't inadvertently break any of these rules."
Steve recently added another NEBOSH qualification to his collection when he completed the NEBOSH Incident Investigation course.
"I really enjoyed it. It showed me the best way to collect evidence and investigate incidents and I am convinced we saw a return on our investment after I applied the techniques a couple of times. Being tenacious and asking the 'What' and 'Why' questions means we get to the underlying cause and this helps us avoid the same things happening again."
Steve has so far studied all his NEBOSH courses in a classroom setting with BV Associates. He found the training to be very engaging and related the content to relevant practical experiences. He was delighted to pass all four qualifications first time. His next challenge is the NEBOSH Environmental Diploma and this time he is going to be studying via e-learning with RRC International.
How has your NEBOSH qualification helped you? Email us with your story: marketing@nebosh.org.uk.