Preparing for tomorrow's safety challenges
Case Study: Mansoor Poozhithodi
"Things turn out the best for the people who make the best of the way things turn out." -John Wooden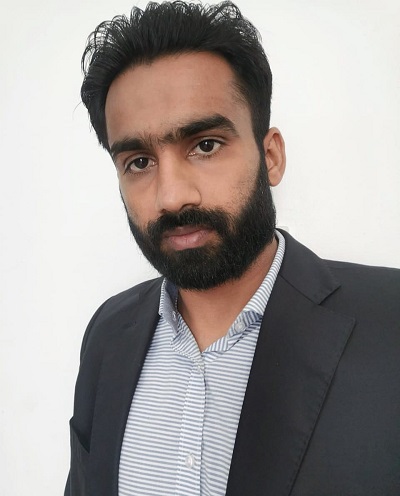 Mansoor Poozhithodi's story perfectly illustrates this senitiment. After working hard at school, Mansoor had secured a place on an engineering degree course and his future seemed assured. But life doesn't always go to plan. Devastatingly, after his father's death, Mansoor had to give up his studies due to financial difficulties.
He did not wallow in his grief and disappointment but worked hard to create a new future for himself. After securing a health and safety role in New Delhi India, he embarked on a new career that gave him the opportunity to make a real difference.
Fast forward two years and Mansoor was appointed to a junior safety adviser position by a company in the United Arab Emirates. Mansoor's aspirations pushed him to follow the NEBOSH route because these qualifications are regarded so highly in the Middle East.
Mansoor rediscovered his passion for learning and he went on to pass the NEBOSH International General Certificate in 2008 and a NEBOSH Diploma in 2010. These NEBOSH qualifications helped him secure roles with SBM Offshore Contractors and Nexen Petroleum UK Ltd. Mansoor helped both organisations complete large-scale offshore oil and gas projects in compliance with the key performance indicators set.
2015 was a pivotal year for Mansoor. He completed his Master's Degree in Occupational Health and Safety Management and secured his current job as HSE Engineer (Projects) with Tabreed. Mansoor is responsible for managing the health and safety of contractors who build and commission new district cooling plants which provide chilled water for air conditioning systems.
"I love my role with Tabreed. The leadership teams' commitment to health and safety is exceptional as demonstrated by their willingness to invest in training for the central health and safety team and beyond. As a result of this commitment, most of Tabreed's key operational and maintenance employees are NEBOSH qualified." explains Mansoor.
Mansoor's success has given him the opportunity to address some unfinished business.
"In 2017 I enrolled on a Bachelor of Engineering course. Its a four year program which will allow me to achieve a Chemical Engineering degree so I can finish what I started all those years ago."
Somehow, Mansoor also found time in 2019 to complete NEBOSH Certificate in Process Safety Management.
"This is part of my plan to multi specialise so I am ready for tomorrow's safety challenges." he explained.
It is clear that Mansoor knows what he wants for his own professional development. He also has a reputations for helping his peers succeed too. He holds a range of voluntary posts within the IOSH UAE branch including professional development officer, peer review interviewer and mentor.
"NEBOSH qualifications have been the foundation upon which I have built my career and reached the pinnacle of the safety profession" explained Mansoor "They have helped me secure employment with some of the world's leading companies and most recently helped me achieve fellowship status of IOSH. Things really have turned out for the best for me "
Congratulations Mansoor. We are so proud of everything you have achieved and we know your father would be too!
How has your NEBOSH qualification helped you? Email us with your story: marketing@nebosh.org.uk.