A firefighters' health and safety champion
Case Study: Nick Burchell - Hampshire Fire and Rescue Service
As many as forty five firefighters from Hampshire Fire and Rescue Service have now passed the NEBOSH Health and Safety at Work Qualification. The man behind the strong uptake is Hampshire's fire service's Health and Safety Manager, Nick Burchell.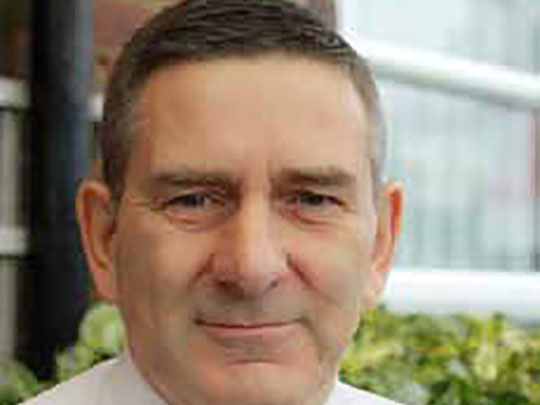 Nick understands what a NEBOSH qualification can do for people. After serving as an engineer in the Royal Navy for 22 years he came ashore and put himself forward for a new position in Portsmouth Naval Base. The role was to set up a Naval health and safety team within the dockyard. At the time, Nick had four years of military service left to serve and he was seeking a relevant career path for civilian life. He enjoyed the new work, learned a lot and passed his NEBOSH General Certificate.
Nick's plan worked. When he left the Navy in 1999 he found a job immediately within Hampshire County Council. It was there that he completed his NEBOSH Diploma in Occupational Health and Safety. Then a job as a Health and Safety Adviser at Hampshire Fire and Rescue Service came up. Nick applied and was taken on. Thanks to his knowledge, experience and qualifications he soon became Health and Safety Manager, leading a small team.
His onus is on policy creation and audit, as well as providing advice. Training forms a major part of this and Nick believes all employees benefit hugely from an entry level health and safety qualification.
Nick says that in the past, qualifications at this level were not really flexible enough for firefighters. He wanted something that could be tailored to the role of the firefighter, but that would still lead to a recognised qualification.
Working with Wiltshire College, a bespoke course was designed for Hampshire firefighters based around the NEBOSH Health and Safety at Work Qualification.
"We've found this has had a big impact on health and safety culture," said Nick. "It's early days, but we're seeing differences from accident investigations and audits, as well as in 100% positive feedback for the course."
"In emergency response roles, things are different. If risks cannot be avoided, they sometimes have to be taken, but this doesn't mean they can't be controlled. Our people understand more about how health and safety fits now. This is what comes from having a tailored course."
Nick believes other industries could take a similar approach. "Most places of work would benefit from bespoke health and safety training that leads to a qualification. The NEBOSH Health and Safety at Work Qualification is flexible enough to allow this."
---