NEBOSH qualifications open new horizons
Case Study: Khansa Burai
Khansa Burai, is a HSE Engineer who works for the Sudanese Electricity Distribution Company. In this interview, we find out about Khansa's career and the part that NEBOSH qualifications have played.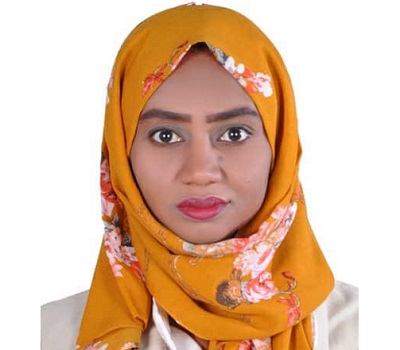 How and when did health and safety become part of your role?
At university I studied Environmental Engineering. During the course I completed a placement at Sudan's Ministry of Environment, which helped me secure an Environmental Engineer position with the Ministry of Water Resource and Electricity when I graduated in 2012. I enjoyed this but in time I felt ready for a bigger challenge. I looked for a suitable opportunity and in 2015 I was selected to work as a HSE Engineer by the Sudanese Electricity Distribution Company. I loved the variety and felt I had found my calling. I always say that I did not choose Health and Safety it chose me!
Amazing! I can see that you took the NEBOSH International General Certificate in Occupational Health and Safety in 2016. Why did you take this qualification, and did you enjoy it?
When I signed up for the course, I had been in my HSE role for 7 months. I had taken an entry level Health and Safety qualification previously, but felt I needed something more.
I really enjoyed my International General Certificate studies and, looking back, it was a turning point in both my personal and professional life. I feel it was written in the stars for me to follow this path and become a Health and Safety professional.
After gaining the International General Certificate my ability and confidence grew, I started sharing my knowledge with others more and my newly gained expertise began to get noticed. It opened new horizons for me, and I continue to appreciate and value this qualification.
Everywhere you have worked for seems to play a critical role in providing the infrastructure for your nation. Was this a conscious decision and how does this make you feel?
I was truly very fortunate to work for governmental sectors at the beginning of my career and it made me feel good about the role that I was playing. It helped me to achieve my ambitions and was instrumental in shaping who I have become today.
Your current job with the Sudanese Electricity Distribution Company sounds interesting. Can you tell us a little more about your roles and responsibilities?
My HSE Engineer role offers great variety as I have both strategic and operational responsibilities.
I help to formulate the HSE plans for the company and work with colleagues to ensure they are implemented effectively.
I assist process owners when they are conducting risk assessments to help ensure the control measures that are proposed are appropriate and get implemented correctly.
With other members of the HSE department, I check that the company's safe system of work is being adhered to and is working across the business.
I conduct workplace inspections to identify and address risks associated with the company's activities and ensure that the risk control measures in place are appropriate and have no defects.
I help to raise awareness of the importance of health and safety with colleagues and contractors, including developing and delivering safety training and inductions. Other people focussed tasks include managing contractors and conducting medical checks (these can be initial, routine and urgent).
I can see that you have recently completed the NEBOSH International Diploma in Occupational Health and Safety. Congratulations! How did you find it?
I decided to enrol on the International Diploma in August 2017 and achieved the qualification in July 2020. I wanted to join my Health and Safety idols and become a member on the illustrious NEBOSH Alumni.
As with most things that are worth achieving, it was not easy at times. It took hard work and commitment to pass this qualification. It was so worth it though and I enjoyed that period of my life and learned so much through my Diploma studies.
I have found that since completing this qualification everyone respects my opinion and trusts my knowledge more.
The fact that I am the first female from Sudan to complete the NEBOSH International Diploma is a source of huge pride for me.
What do you like most about working in health and safety?
The thing that I like most about working in Health and Safety is helping others and ensuring that they are all safe while doing their job. I take great delight from watching our workforce return home safe and well at the end of the day.

What would be your advice to anyone at the start of their health, safety and the environment career?
I would recommend they take HSE seriously and demonstrate this commitment by taking NEBOSH qualifications. My personal experience shows that NEBOSH success enhances your credibility. They are an indicator to the outside world that you are knowledgeable, and I believe this is why they are recognised and respected across the world.