My NEBOSH Diploma gave me a wide-ranging perspective on health and safety which enables me to ask the right questions
Case Study: Dianne Mitchell
We spoke to Dianne Mitchell, a double NEBOSH Best Candidate award winner, to find out how her qualification has helped her.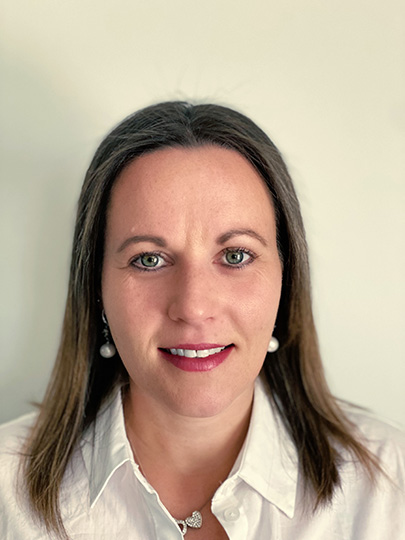 Dianne, you have just started a new role at Jaguar Land Rover. Can you tell us a little about the organisation?
Jaguar Land Rover (JLR) is the UK's largest automotive manufacturer, based in the West Midlands. The company is continually innovating, and in the next five years JLR will add six pure electric vehicles to its range. The vehicles are also equipped with sophisticated technology designed by JLR; the computing power of today's Jaguars and Land Rovers is far greater than that of the Space Shuttle!
Your role within the company is as Global Safety Governance & Compliance Manager. Can you tell us more about what this entails and the sort of things you do day-to-day?
I oversee the JLR safety management system, internal and external auditing activities, and support on training needs for training completed as a result of compliance and legislative requirements.
On a day-to-day basis I'm involved with activities such as driving our use of data, metrics and reports to improve our safety performance, managing IT projects to enhance the ease of use of our systems, and managing the safety promotion and communication process. I oversee the global ISO 45001 audit governance, work closely with our third-party accreditation body and manage our internal auditing systems.
I manage safety across multiple manufacturing sites, working with a team of safety managers and safety advisors. My role is to develop and deliver programs of work that help JLR achieve its ambition of Zero Harm at work.
I work collaboratively across several of the JLR manufacturing sites to identify best practices and initiatives, and develop localised plans based on the sites' risk profiles. I apply my working knowledge of health and safety best practices and provide support to the manufacturing sites to effectively implement health and safety strategies. I also work closely with the occupational health, hygiene, toxicology and ergonomics teams to ensure risks are effectively identified and mitigated.
You completed your NEBOSH National Diploma in 2021, for which you won not one but two Best Candidate awards, which were presented to you at our recent 2022 Graduation – congratulations! These were for the highest achievement in unit A and the overall qualification. You have also completed the NEBOSH National General Certificate.
Why did you take these qualifications and did you enjoy the courses?
I started my career as a chemical engineer working in the coffee industry. Safety was always a large part of my role, ensuring safe product and process development. I originally completed my NEBOSH National General Certificate as I transitioned into a management role to enhance my health and safety skills and understanding of risk and safety management. I then undertook my Diploma as I moved into a full-time health and safety role to ensure I had a thorough understanding of health and safety legislation. It also helped to develop my professional competence to effectively manage risk and compliance as well as developing practical health and safety skills.
I found the courses very enjoyable. I completed them by distance learning, which allowed me to fit my studies in around work. This was challenging at times, but definitely worth the effort.
How have your qualifications benefitted you since you completed them?
The qualifications gave me a holistic view of health and safety in the workplace. I now have a wide-ranging perspective on health and safety, which has benefitted me in my role by enabling me to ask the right questions and know that I can apply my knowledge to any situation. The Diploma also provided a step towards my goal of becoming a chartered health and safety practitioner.
What do you enjoy most about being a health and safety professional?
I enjoy the variety that the role brings: no two days are the same. The strategic aspects of the role and influencing people's behaviour to increase safety are challenges I particularly relish. I like the collaborative nature of the health and safety profession, where everyone is keen to share information and best practice because we're a community who all have the same end goal of keeping everyone healthy and safe at work.
What would your advice be to anyone at the start of their health and safety career?
Take any opportunities you can to understand the industry you're working in and the roles involved. Be inquisitive about people and understand how they react to different circumstances. Be prepared to adapt your health and safety management style to the people and the situation.
What influence did your method of learning and choice of Learning Partner have on you while taking this qualification?
I found the option to be able to study for the qualification by distance learning very helpful as it allowed me to continue working around studying. I was able to align my study topics with the areas I was focusing on at work, which meant that I could look at the practical application of my knowledge at the same time as learning for my exams, which helped me greatly with retaining all of the information. I'd recommend this method of learning to others if you're motivated to study around work or other commitments and flexibility to study at your own pace is important to you.