Turning Tragedy Into Something Positive
Case Study: Mohammad Hussein - ALSTOM Thermal Power
Around ten years ago Mohammad Fahmi Hussein lost a very close friend and work colleague because of an accident at work. The incident changed him and his life.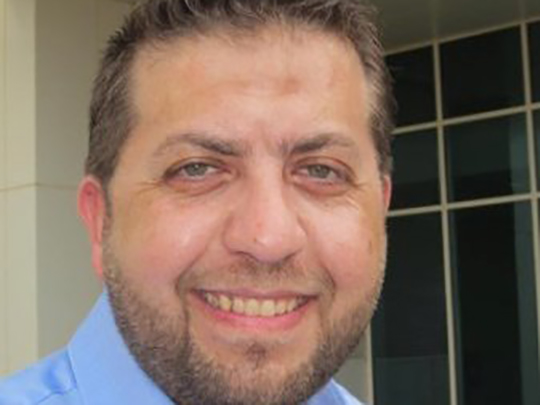 They were both electrical engineers when tragically Mohammad's friend was killed while installing an elevator. Mohammad was devastated and he decided to honour the memory of his colleague by doing what he could to improve safety standards.
As a result, he was given the opportunity to manage health and safety at a manufacturing plant and threw himself into a variety of courses to improve his knowledge. As an engineering graduate he was used to studying and soon embarked on the NEBOSH National General Certificate in Occupational Health and Safety. This was in 2005 when few people in the Middle East held the qualification.
He passed, and in his own words the NEBOSH Certificate helped him and his organisation to "excel in health and safety performance."
Within two years Mohammad was offered a challenging role within a team at Emirates Aluminium (EMAL), leading the development and construction of the world's largest single-site smelter complex in Abu Dhabi, UAE. Given his extended responsibilities, he enrolled on a course that would lead to the NEBOSH International Diploma in Occupational Safety and Health.
"The Diploma improved my competency and enhanced my problem-solving skills," said Mohammad. "NEBOSH qualifications provide a way of thinking strategically about health and safety, as well as the required theoretical, technical and management knowledge."
When working for EMAL, the company gained several global awards for safety, such as the DuPont Global Safety Award and a high commendation from SHP IOSH in the category of Best Health and Safety Achievements in Construction. In 2012, Mohammad himself was nominated as one of the top five for an SHP IOSH Award in the category of "Achiever of the Year".
In recent months Mohammad has started working for energy producers ALSTOM Thermal Power, as EHS (Environmental, Health and Safety) Director for the Middle East and India. He is enthusiastic about his new role, not least because it provides him with the opportunity to "positively change safety culture around the world."
The memory of Mohammad's friend and colleague lives on in his approach to health and safety. He speaks of the need to change people's mind-sets in the workplace so that they think proactively about safety, rather than simply reacting when it could be too late. He often delivers lectures and speeches about safety and leadership in various countries throughout the world.
We're sure Mohammad's friend would be very proud of what he has achieved.
How has your NEBOSH qualification helped you? Email us with your story: marketing@nebosh.org.uk.