Love sharing your opinion on things?
Case Study: Vanessa Hill - Ørsted
Having an opinion is one thing, but getting people to trust in your point of view is another altogether, as Vanessa Hill discovered early in her health and safety career.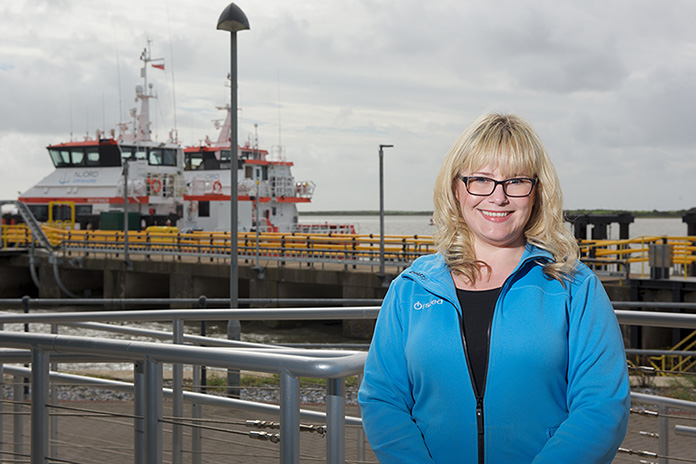 After getting disheartened with her role in the banking industry in 2009, Vanessa took an administrative job at her local wind farm on the north west coast of England. She ended up doing quite a lot of work for the health and safety manager and her interest began to grow.
Vanessa joked: "I always used to say my dream job would be to spend my time giving my opinion on things, so I really loved the idea of getting involved in health and safety! Of course, it's actually about offering sound advice and adding value, and I was keen to make a difference and help to look after my colleagues."
Operating under the wing of her manager, Vanessa started to get involved in site inspections. "I remember early on questioning something that was going on. Someone on site, who didn't agree with what I was saying, asked 'what qualifies you to say that?'. When I challenged them again,
they simply said 'you've not got your NEBOSH' and I guess that didn't really leave me with much else to say. So you can imagine what I did next!"
Vanessa took and passed the NEBOSH National General Certificate in Occupational Health and Safety and was soon promoted. Her Certificate also helped her into another more senior role at a different location nearby, this time with Ørsted, a renewable energy company, with the largest offshore wind capacity in the world. Here she got heavily involved in the development of management systems and procedures, which spurred her on to take the NEBOSH National Diploma in Occupational Health and Safety.
"At Ørsted, there is a real drive to be world class and because my responsibilities were growing I felt the time was right to take things further. Taking the Diploma has been a huge help, especially around all of the systems and policies we have been developing recently. And of course, it is one of those things that gives people greater confidence in your input, knowledge and competence."
From the very outset, Vanessa had made it clear that she didn't just want to pass her NEBOSH Diploma. She wanted to score highly and achieve a distinction, but she actually ended up going even further than that. Vanessa achieved the highest overall mark for the NEBOSH Diploma and received her Best Candidate Award at the 2018 Graduation Ceremony. As she put it, it was "the cherry on top of the cake."
"I put in a lot of work," said Vanessa, who is now a Senior Health and Safety Specialist at Ørsted. "Everyone knows that you can't just blag the NEBOSH Diploma! I've received a lot of congratulations here at work, which is lovely, but for me the most important thing is having both the knowledge and
the credibility that's needed in my role. It is vital that people genuinely trust in your professional opinion and of course it's essential if you really want to make a difference.
"If anyone questions my opinion now, yes I can say 'I have my NEBOSH' and I've always got that highest mark up my sleeve should I ever need it!"
National General Certificate in Occupational Health and Safety
National Diploma in Occupational Health and Safety