Losing out can be a great teacher
Case Study: Yatish Bhardwaj
"Adversity causes some men to break; others to break records." William Arthur Ward, author and educator.

A few years ago, a wonderful job opportunity opened up for Yatish Bhardwaj. It was just what he had been looking for; a health and safety position with one of India's largest power companies. He saw it as a great chance to make a major leap forward in his career.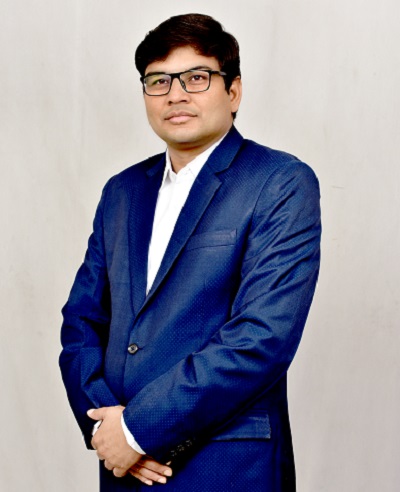 However, Yatish did not progress beyond the interview stage. "It felt like a failure to be honest," he told us. "Like something had gone wrong in my life, but instead of me giving up it made me sit up and think. It forced me to reflect and review my weaknesses, rather than just thinking about the strengths I already had."
At the time, Yatish had built up around ten years of experience in occupational safety and health, having originally completed an Advanced Diploma in Industrial Safety in India. "What I realised at my job interview was that I was not able to answer questions in a clear and systematic way, in the way that the interviewer was looking for. Yes, I had a lot of experience, but my hard work was not enough for the job I really wanted. I needed something more, it was as simple as that."
Then a chance meeting with a consultant working with global giant DuPont, changed Yatish's path. "He recommended I develop a personal action plan and that central to that plan should be achieving the NEBOSH International Diploma in Occupational Health and Safety. This, he told me, would enhance my credibility so it was more in-line with my experience.
"So, I enrolled and then every working day, between 6.30am and 8am and 8pm to 10pm I studied hard. One and half years later I was successful in passing my NEBOSH International Diploma and immediately this qualification made a difference to my life. I was asked to interview for roles at three different power producing companies and received job offers from them all. I had the choice and decided that the best role for me personally was a Safety Manager role at JSW Energy's Barmer plant in Rajasthan.
"So basically, my story is one of failure to success. I failed initially, because my academic qualifications did not match the hard-work I had already put into my career. The NEBOSH International Diploma meant I was able to present my knowledge to management in a way that was better understood, and this qualification also gave me greater confidence."
Yatish added: "Life is very good now. At work I am happy because I am making a difference and feel more fulfilled, while at home I have the support of my family, who I must thank for backing me all the way through my studies.
"I am also now heavily involved in training others in health and safety and I firmly believe all safety officers in India should pursue their NEBOSH International Diploma. It is not just a great qualification for knowledge and skills, but also has a positive impact on you personally. It changed me as well as my life."
International Diploma in Occupational Health and Safety