Another Tick In The Box
Case Study: Jamie Lewis - Worley Parsons
A career in the military was almost expected of Jamie Lewis. It was what his father and grandfather had spent most of their lives doing. He left school at 16 to join the Royal Marines and by the age of 19, as a Royal Marine Commando, was among the first UK troops deployed in Iraq as part of Operation Telic in March 2003.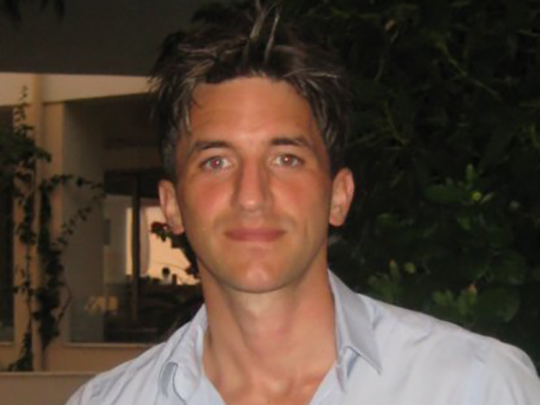 Jamie admits he had expected to have a life-long career in the Armed Forces. But his experience in Iraq left him feeling he'd achieved everything he'd wanted to in a very short space of time. So when he was offered a role in private security management, based in Iraq, he chose a civilian path instead.
It was in this security management role that Jamie became more familiar with health, safety and environmental (HSE). So when another employer offered him a new position in Kazakhstan with further HSE responsibilities he jumped at the chance. The work was interesting as the company was involved in some very large and exciting oil and gas projects. Jamie developed and implemented HSE Management Systems for both corporate and project activities and also supported his employer with commercial activities. He went on to perform a similar function in Nigeria for the same employer.
In 2007, Jamie was hired by an oil and gas industry employer as a Health, Safety, Security and Environmental (HSSE) Project Manager, again in Nigeria. At the same time he took his NEBOSH National Certificate in Occupational Health and Safety, which he passed with distinction. By this time, aged just 23, he was already becoming highly proficient in all aspects of HSE management.
Jamie currently works for Worley Parsons, who are a global resources and energy consultants, as a HSE Manager. He is responsible for all contractor safety management for a huge oil and gas project in Kazakhstan. His role includes the selection, management, assurance and the continuous improvement of contractors working on the project, of which many are located in regions such as the Far East, Europe and the United States.
Jamie says achieving his NEBOSH National Diploma in Occupational Health and Safety around one year earlier certainly helped elevate him to his current position. In particular, he says his Diploma has proved essential when assessing the HSE capabilities of International contractors as it gives him credibility in the field.
Added credibility came for Jamie at this year's NEBOSH Graduation Ceremony when he was also awarded for the highest mark overall in the National Diploma. He especially enjoyed the ceremony. Leaving school early meant he never got to experience any kind of graduation.
So that's another tick in the box for Jamie then.
---