"It is not until you go out of your comfort zone that you will truly know what you are capable of!"
Case Study: Louis Pienaar
We spoke with Louis Pienaar who is a Unit Safety Manager for the British Army. Louis grew up in South-Africa, and in 1999 he left to visit London on a two-year working holiday, which then led him to join the British Army in November 2000 and he hasn't looked back since!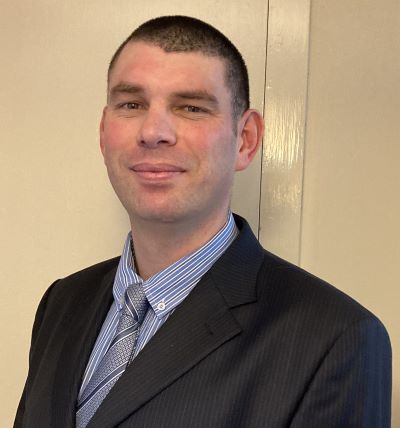 Louis, what made you decide to join the British Army whilst on your working holiday?
When I came to London, I used to work as an engineer's assistant doing road works, it was a brilliant job, and I made some good friends. We did some interesting jobs and on one of those jobs I found myself working in Middle Wallop where the Army Air Corps are based. We were building a helipad for the new Apache helicopters they were getting at the time.
Because of the job I was doing and where I was working, I had some inspiration, and it was not long before I found myself at an Army recruiting centre in Salisbury. I went into the recruiting centre with the idea to join the engineers but ended with a recruiter from the parachute regiment.
What is your current role within the Army?
My current role within the Army is Safety Manager, my duties include ensuring all health and safety legislation is complied with, reviewing risk assessments and providing the unit with the necessary information, instruction and training. At times this can be challenging due to all the different priorities and tasks that we must complete, which could be anything from deploying on exercises at home or overseas, operational tours or ceremonial duties such as Kings Guards and the Kings birthday parade.
Later this year you will be leaving the British Army and have decided to pursue a career in health and safety, what made you decide that this was the right career path?
During my career in the Army, I have always been involved with safety in one form of another, so it just feels natural for me to pursue a career in health and safety once I leave the Army. Whenever I have spoken to people, they all recommended the NEBOSH qualification route. I must admit pursuing this route has really put me out of my comfort zone as I have never really thought of myself as the academic type, but having now completed four NEBOSH qualifications I have gained so much more confidence in my own abilities and of what is possible when I put my mind to it.
How many years have you served in the British Army? And what made you decide now was the time to start a new career?
My contract with the Army is finishing in November 2024 that would mean that I have served 24 years and after such a long time I feel ready to move on and start a new career. There has been many ups and downs during this time, but I feel that during the difficult times in my career is when I have learned the most, not just about myself as person but also about what makes a good leader and what does not. This, I believe will stand me in good stead for when I move on the next part of journey.
You successfully passed four NEBOSH qualifications, which were they and why did you decide those four were the best option?
I completed my first two qualifications: NEBOSH General Certificate and NEBOSH Fire Safety and Risk Management with BV Associates, I used the ELCAS scheme to help fund my studies. I then started the next part of journey with Astutis, where I first completed my NEBOSH Environmental Certificate and then moved to complete my Diploma. Passing my NEBOSH Diploma is right up there with my proudest and most memorable moments, and I am quite sure that when I attend the Graduation ceremony it will be another one of those moments that I can add to my list. I have really enjoyed studying with both those providers and would recommend them both.
Choosing my NEBOSH qualifications was an easy decision, all the jobs that I had during my time in the Army, had the following three things in common: environmental, fire risks and occupational health. These are the areas I feel most comfortable with, so it just came naturally to choose those qualifications. I really enjoyed doing those courses and on completion of those qualifications I wanted to learn more, hence deciding to do my NEBOSH Diploma.
What advice would you give to someone who is thinking of transitioning into a career in health and safety?
Never underestimate yourself and never be afraid to push yourself out of your comfort zone. It is not until you go out of your comfort zone that you will truly know what you are capable of.
Where do you hope to be in the next five years after your contract in the army has finished and you begin your health and safety career?
I would like to see myself in a senior managers role somewhere which will allow me to mentor other safety professionals/veterans that are starting in the same place that I am now. I am fortunate to have built a great network of people that is willing to help, and I would like to be in a position in five years' time to pay this forward.
NEBOSH National General Certificate in Occupational Health and Safety
NEBOSH Certificate in Fire Safety
NEBOSH Environmental Management Certificate
NEBOSH Level 6 National Diploma for Occupational Health and Safety Management Professionals