How coming second eventually led to first place
Case Study: Rustam Sadykov - Shell
When Rustam Sadykov applied to attend Ufa State Petroleum Technological University in Russia after leaving school 17 years ago, they said he was welcome to take any chemical related subject of his choosing after he came second in a state-run chemistry competition.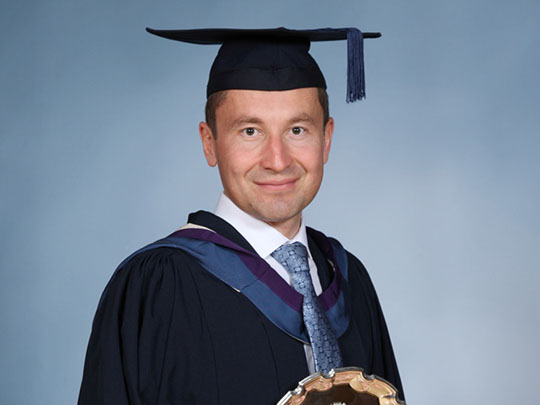 Ufa is a city close to the Russian border with Kazakhstan, whose economy relies heavily on oil and gas. It is why its university is largely dedicated to subjects related to oil and gas production and those who do well in Ufa's local schools tend to automatically find a role in the industry after taking a degree there. However, despite doing so well in the chemistry competition, Rustam found he was interested in a new kind of degree the university was offering at the time.
"I was told a brand new programme had just been introduced covering occupational and industrial safety," Rustam told us. "The Head of Department said a lot of foreign companies were beginning to invest in Russia, but that they would be reluctant to do so if safety wasn't being managed properly. He convinced me there would be many new opportunities in the field and because it sounded interesting, I decided that would be the course I would take."
Immediately after graduating, the opportunities Rustam had dreamed of did not really emerge. He travelled to Siberia to find work, where conditions were tough. However, he admits he also "learned a lot" there and this put him in a good position when a safety management role came up on a pipeline project in Syria. It was there he dedicated his spare time to learning English and Arabic and after three years he got the chance to go to the United Arab Emirates as a Deputy HSE Manager for the construction of a gas pipeline project. That was when Rustam first came across NEBOSH.
"NEBOSH has a strong reputation in the Middle East and so I decided, with my new English language skills, to attempt the International General Certificate in Occupational Health and Safety. I was very happy to get a distinction."
Rustam returned to Russia and continued to develop his experience in both construction and oil and gas. He was then appointed as HSE Manager for Central Eastern Europe and Russia at Shell. "I began to feel something was missing and took up the idea of taking a Diploma with my employers. Of course they were happy to support me and I travelled to London several times to take the course. I also studied extensively in my spare time."
Rustam passed the NEBOSH National Diploma in Occupational Health and Safety in February 2017. He also recently learned that he is to receive the NEBOSH Best Candidate Award for achieving the highest mark for Unit C of the qualification out of all candidates in 2016/17. Winning the Award has given him the confidence to consider taking his studies further. He is considering one of the NEBOSH Masters degrees with the University of Hull next. As a result of passing the Diploma, Rustam also secured a new role with Shell on a major project in Qatar.
Rustam says he is very glad he turned his back on chemistry all those years ago, despite his impressive second place in the competition; now he has achieved first position in an international examination and in a subject he considers more important than any other in the workplace. "I really enjoy what I do, and it is great to achieve something in your profession. However, for me, helping to protect people's health and safety is the thing that matters most. A NEBOSH Diploma really helps you structure your thinking and improve safety culture."
Congratulations and well done Rustam!
How has your NEBOSH qualification helped you? Email us with your story: marketing@nebosh.org.uk