Health and safety 'more than a profession'
Case Study: Divya Rastogi
Working for a famous European brand can have its perks. Divya Rastogi, for example, who is an EHS Manager at cosmetics giant L'Oreal, regularly travels from her base in India to the company's headquarters in Paris for meetings, seminars and training.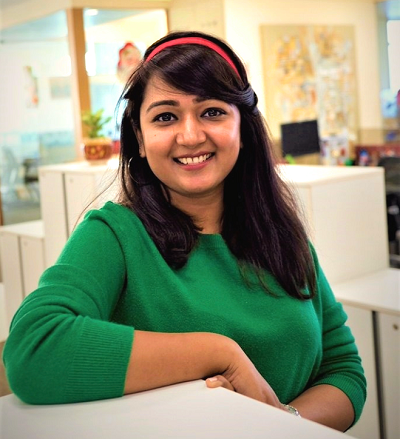 However, spending time in one of the world's landmark cities is not the main reason why Divya values working with L'Oreal so highly. "We have a concept here called 'safe at work, safe at home' which I passionately believe in," Divya told us. "It's all about making sure a culture of health and safety extends beyond work into every aspect of our lives.
"We put a lot of effort into training around this and I can see how it's making a difference. Ten years ago, health and safety was not so important in India. But things are gradually changing for the better, and not just at work. For me, this makes health and safety more than a just profession. It's become a way of life, a way of contributing."
Divya heads the EHS division of Research and Innovation at L'Oreal in Mumbai, India. She graduated in Chemical Engineering in 2010, before taking a Masters Degree in Health, Safety and Environmental Engineering. "During my time at college I worked in a manufacturing plant to support my studies. I could see that people were not really thinking about health and safety and I actually witnessed some incidents. It made me want to do something, which is why I decided to follow this path."
With her Masters, Divya was approached by a company operating in the Oil and Gas sector. This led to various EHS roles over a period of around 5 years. It was at this time she took her NEBOSH International General Certificate (IGC).
"When doing my Masters, the NEBOSH IGC was something that was mentioned quite often as a helpful additional qualification to take, because it's respected worldwide and is often required by employers. However, the main reason I took the IGC when working in oil and gas was because of the practical element of the course. I really liked the level of focus on application. It was incredibly useful, because during my time at college we never really got the opportunity to apply the things we were learning. So when it came to audits, inspections, hazard spotting and so on, taking my IGC was invaluable."
NEBOSH also opened up Divya's mind to working in other sectors. "My fellow learners on my IGC course came from a wide range of industries and it was a great to share our various observations and approaches, as well as experiences."
Now Divya has come almost full circle and finds herself back working in labs. "It's been like getting back into chemical engineering, dealing with handling, storage, PPE and so on. For me, it's now EHS in a place that I can really relate to."
Next, Divya is planning to take the NEBOSH HSE Certificate in Health and Safety Leadership Excellence. "Heading up EHS within my division at L'Oreal is a sure sign of growth in my career, so I'd really like to brush up on some of those key soft skills. Working with scientists is not always easy. They're highly-educated and by nature have inquisitive minds so you can't just force feed rules to them. Influencing techniques make all the difference, so I am keen to improve these further so I think this will definitely be a good next step for me."
How has your NEBOSH qualification helped you? Email us with your story: marketing@nebosh.org.uk.