Health and Safety is a profession that requires real passion!
Case Study: Sakshi Gupta
In our latest interview we spoke to Sakshi Gupta an EHS Executive for RB in India about her career and why she chose it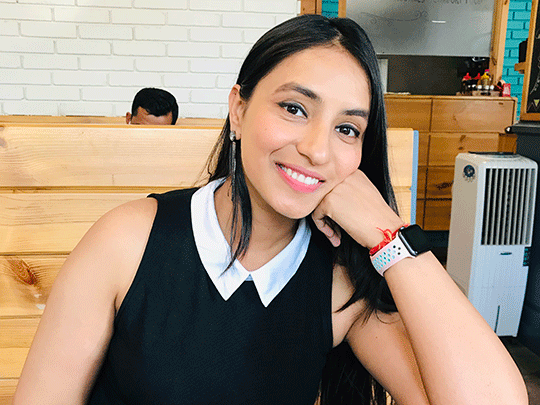 After completing an Engineering degree, I can see you secured a EHS Engineer position with one of the world's largest construction companies. How did this come about, and did you enjoy your first EHS role?
After graduating, I landed a job as an Environmental Impact Assessment Officer with a global construction company. I developed a real interest in health and safety whilst in this role. I became focused on identifying the occupational health and safety hazards present that need to be addressed to protect our workforce from injuries and harm.
There is a huge workforce in my country, and I see many sectors and businesses that are unorganised and fail to adequately address occupational health and safety risks. This leaves workers unprotected and exposed to accidents and occupational diseases such as silicosis, lung disease, asbestosis, noise induced hearing loss, and extreme work stress.
My motivation to learn more so I could bring about change was noticed, and my employer offered me the EHS Engineer role, which I was delighted to accept. It gave me the opportunity to focus on what had become a passion for me.
I can see that you completed the NEBOSH International General Certificate in 2015/2016 – why did you pick this qualification specifically?
I loved my first EHS Engineer role and learnt so much from it. As decisions became more complex in real life scenarios, I began to perceive an inadequacy in my underlying EHS knowledge. I wanted to find a way to complement the experience I had gained to support my development and progression.
After researching the options, I decided that the NEBOSH International General Certificate was the best choice for me. I knew my studies would help me gain valuable and relevant knowledge to help me in the role I was in, but I was also investing in my future too. The International General Certificate is a qualification that employers ask for here when recruiting for health and safety roles.
How did your NEBOSH International General Certificate help your career?
This qualification gave me the knowledge base I need to operate as a safety professional. I find it helps me every day and has added massively to my confidence.
I can see that you now work with RB, the company behind household brands like Nurofen, Strepsils, Dettol and Finish! How did you find the switch to fast moving consumer goods from construction and did your International General Certificate help you?
The content of the International General Certificate is not tailored to a specific industry. Its relevant irrespective of industry you are operating in. The knowledge I gained from taking this qualification is equally relevant in the FMCG, Construction or even a tech-based industry, so it gave me the confidence to switch between sectors.
I have found that whatever the industry, the knowledge you need to make a difference is the same.
Your job title is EHS Executive – Comm. (South Asia). Can you tell us a little bit about your roles and responsibilities?
In my role I provide health and safety support to our commercial sites in South Asia and my duties begin as soon as a new site. I help to manage health and safety during the design and build phases and ensure we comply with National Building Codes.
Once a site is operational my responsibilities include conducting audits and risk assessments, developing safe work processes, delivering training, and implementing initiatives to improve engagement and the safety culture in our workplaces.
How has COVID-19 impacted your role?
COVID-19 has raised the natural consciousness towards health and safety across the globe. I have found that as a consequence, employees are more receptive than they were ever before.
I can see that you are part way through your NEBOSH International Diploma in Occupational Health and Safety. Are you enjoying your studies?
I am really enjoying it and find it is really helping me in my current role. I have already passed two units and have recently completed my third unit of four. I want to continuously develop and grow, and I know that attaining this qualification will help my career progression in the future.
What do you enjoy most about your HSE career?
I feel blessed that I get to do this job. It resonates with the saving a human life which is priceless.
I envision myself having enough intellectual and professional credibility to advise the senior management and strategic decision-makers in optimising their safety and health practices.
What advice would you give to someone who wants to get into health and safety?
This profession requires real passion! It is not a paper pushing, passive job. If you want to make a difference and get a real sense of achievement, then go for it!