Having NEBOSH qualifications has formalised my experience!
Case Study: Dan Fuller, Senior Facilities Manager at Lancashire County Council
NEBOSH spoke to Dan Fuller, Senior Facilities Manager at Lancashire County Council, about his NEBOSH experience and career.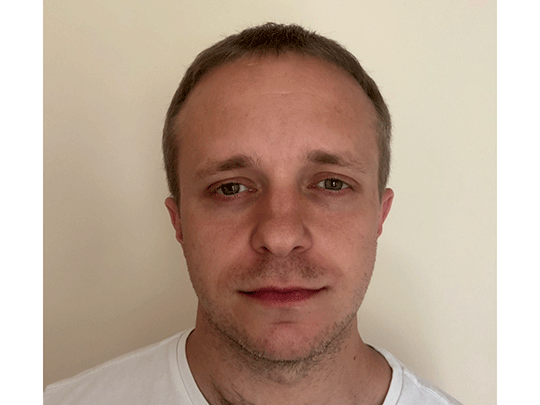 After 3 years working as a Student Liaison Officer, your career shifted into property and facilities management. How did this come about?
At the start of my career, I worked as a Liaison Officer for a student accommodation provider. My employer managed multiple sites including a large complex that contained approximately 55 flats, which was home to 250 student tenants. Over time, my role developed, and my health and safety responsibilities grew. I took on responsibility for ensuring that as a landlord we were fulfilling all our obligations and I found I really enjoyed this aspect of my role. This change of focus was recognised, and I was given the opportunity to move into facilities management.
I can see that the first NEBOSH qualification you took was the NEBOSH National General Certificate in Occupational Health and Safety. When and why did you take this qualification? When I made the move to facilities management, I was keen to formalise the experience I had gained and add new things too! I looked at my options and decided the NEBOSH National General Certificate would give me what I was after. I took the qualification in 2017 and really enjoyed it.
The following year you completed the NEBOSH National Certificate in Fire Safety and Risk Management. What was the motivation behind this?
Fire safety is a large part of the work we undertake for our portfolio of buildings. This qualification was a way to learn more and improve my overall fire safety knowledge. I found that it helped improve my knowledge of fire strategies and evacuations plans which led to improvements when I returned to work. I was also able to share what I learned on my course with the wider team.
Did you enjoy both qualifications and how have they helped you?
I enjoyed both courses. I studied both qualifications in the classroom as this method best suits my preferred learning style. There is a lot of information to take in and understand. I found that I could apply what I had learnt from both qualifications in my workplace, and they have helped me be better in my role.
Why did you choose NEBOSH qualifications specifically?
I chose NEBOSH because they were recommended to me by my colleagues and are so well recognised in the health and safety field.
Can you tell us about the health and safety and fire safety responsibilities that tend to fall within the remit of a facilities manager?
As a Senior Facilities Manager, I manage a team of people who have responsibility for approximately 80 sites. It is our responsibility to ensure that all these buildings are safe and accessible. It is a very varied role, and I am fortunate to be part of such a great team.
Thinking about your current job specifically, what does your average day look like?
It is hard to describe an average day because each is different which is something I particularly enjoy! Every day I deal with any pressing matters that have been escalated by a member of my team. This can include building safety issues or portfolio availability concerns and I will liaise with key stakeholders to remedy the issue where possible. Our sites need to be accessible to ensure that the essential services are delivered to the community. There are also many ongoing responsibilities that relate to overarching premises compliance and the operational effectiveness of the sites we manage.
What impact has having NEBOSH qualifications had on your career?
I believe having NEBOSH qualifications has formalised my experience. They have also allowed me to learn a substantial amount about health and safety that underpins my current role and will assist me in developing in the future.
What is next for you in terms of your personal development?
Unfortunately, due to the pandemic, resource, and time constraints, I am having to put my personal development on hold for now. However, there are several courses that I would be interested in taking when the opportunity arises.