A new career for a bomb disposal expert
Case Study: Gareth Moffat
Changing careers mid-life is never easy. New skills, new people, and even new working cultures have to be learned.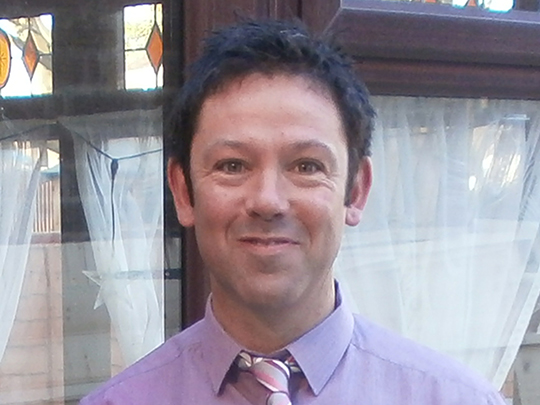 One way of dealing with career transition is to find a new job where your existing skills can be applied and where people and culture are reasonably familiar. But what if you're an Explosive Ordnance Disposal (EOD) technician - what most of us would call a bomb disposal expert? What kind of new career would be suitable?
Gareth Moffat is 42 years old and until recently his life had been all about the military. His father was in the Army, so he grew up on various military bases, and when Gareth left school at 16 he immediately joined the Army too. As a Royal Engineer, his main functions were bomb disposal and diving. Often these skills were combined and later on in his 24 year period of service he led EOD and diving teams and provided training as a Staff Sergeant.
In the Army there is a time limit on years of service. Gareth was scheduled to leave the Army last October. So ahead of this, he put some thought into what he should do.
Gareth explained: "I talked to a lot of people who told me that 'if you've done this, you can apply your skills to that'. Like crossing one bridge to another."
Diving and EOD operations are highly dangerous, so inevitably they have a strong safety and risk management focus. Gareth also found he was interested in the practical nature of construction work, so he put two and two together and came up with a career in construction health and safety.
Armed with many years of Enhanced Learning Credits (ELCs) from his military service, he sought some formal training - a stepping stone towards his new career. He followed sound advice and took both his NEBOSH General Certificate in Occupational Health and Safety and Certificate in Fire Safety and Risk Management.
"Both courses were a steep learning curve and a big wake up call," said Gareth. "But they were very worthwhile and confirmed to me that the skills I already had could be applied along with the new knowledge I'd gained."
Gareth joined domestic property builders Countryside Properties last October and is very much enjoying his new role there. He's a Site Based Safety Adviser, part of a team ensuring safety on various construction sites throughout London and the South East of England. He's learning as he goes and also recently passed his NEBOSH Construction Certificate.
"I've had an excellent grounding, probably the best I could get," said Gareth. "And now I'm part of a good group here. We've got a few ex-military working here, and it makes such a difference working with people who have the same outlook on things."
Very well done with the career change Gareth, we're glad NEBOSH could play a part!
---
Service leavers often find that a career in health and safety is a good fit, read more here: Guidance for Service Leavers.