Impressive result motivated by 'mastery'
Case Study: Edd Scott - Nexus
We're all motivated by different things, but 'mastery' is perhaps not a word that would immediately spring to mind.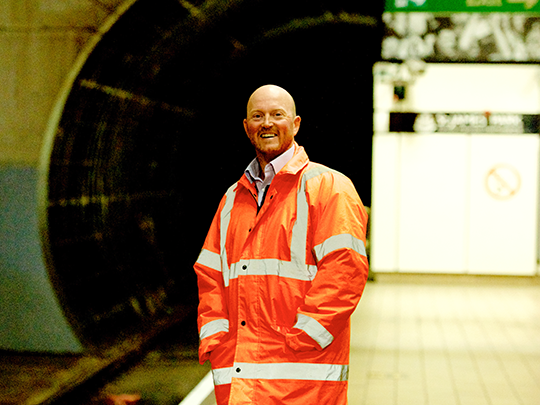 However, in many ways it is the perfect way to explain why Edd Scott - Health, Safety, Quality and Environment Advisor at Nexus - recently achieved the Best Candidate Award for Unit DNI of the NEBOSH National Diploma, covering the Application of Health and Safety Theory and Practice.
His determination to score highly was not fuelled by any desire to stand out from the crowd. Instead, it was more to do with the high standards and goals Edd sets himself, along with his fundamental understanding of the importance of taking acquired knowledge and applying it well in order to make a significant difference. For Edd, these are the things that matter most.
"If I know I can do more and can contribute more, I will try, and often that involves a lot of self-motivated learning," said Edd. "After that it's all simply a matter of continuously improving."
His NEBOSH Certificate and Diploma are not the only vocational qualifications Edd holds. He has an MBA from his time as a project manager at an enterprise agency in the north east of England. He also holds an accountancy qualification and has taken courses in computer aided design to support other aspects of his career. When he joined Nexus, the Tyne and Wear passenger transport executive in 2007, his key role was around the development of quality and environmental systems. Almost inevitably this led to a broadening of his remit to cover health and safety systems and Edd knew immediately it was time to invest more time and energy into his education.
"When you are moving 36 to 37 million people around every year on trains, buses and ferries, health and safety is paramount. I needed to learn a lot and quickly, and most importantly that learning had to be useful in my role. It was about assessing the gaps in my knowledge and then looking to fill those needs. Taking the NEBOSH General Certificate was exceptionally useful, as of course was the Diploma, which really took things to the next level.
"If you want to get a lot out of these qualifications you really have to apply yourself. Of course I was a little gobsmacked to be honest with gaining top marks on my assignment. It wasn't what I was expecting, but I would like to think it came about because I wasn't just looking to pass, but to genuinely increase my knowledge and abilities around something that I believe is incredibly important."
Edd is now expressing an interest in doing a PhD around health and safety, in particular looking at risk perception and safety culture. He says his ambition is to develop something that could be used across the passenger transport industry to further improve safety. His desire to continually improve at something that really matters is to be admired and what is interesting is how his approach has ultimately led to him achieving very high standards with his NEBOSH National Diploma.
Congratulations on both your high score and with what motivates you Edd.
How has your NEBOSH qualification helped you? Email us with your story: marketing@nebosh.org.uk.
National General Certificate in Occupational Health and Safety
National Certificate in Fire Safety and Risk Management
National Diploma in Occupational Health and Safety