Success at Last for Jack-Of-All-Trades Charity Worker
Case Study: Beverly Malcolm - North Edinburgh Childcare
A little less than 20 years ago, the women from Edinburgh found themselves hugely frustrated by a lack of childcare facilities where they lived. So they decided to protest.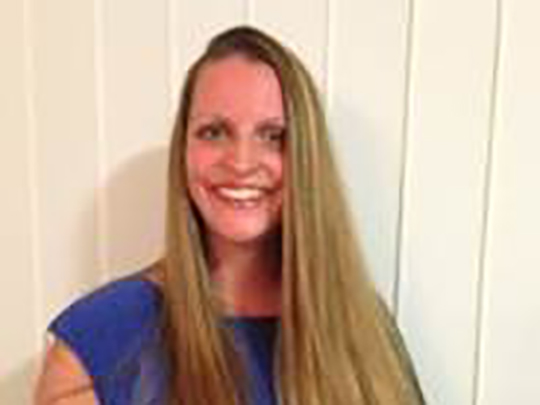 The women from Pilton, a less than affluent area north of Edinburgh, were keen to find work rather than claim benefits. But the cost of private childcare held them back. So with placards in hand they gathered outside the local council offices and demanded better facilities. The council conceded and said they would invest, but only if the women ran the facility themselves. They did, and North Edinburgh Childcare was born.
The charity now has several different divisions offering nursery within the purpose built childcare centre and out of school care in 6 local primary schools - providing childcare on a daily basis for over 335 children.
Like many growing organisations health and safety became an important element to consider as part of the business. This responsibility fell to Finance & Business Manager, Beverly Malcolm, but as she says herself "the title doesn't really cover it."
Bev, 41, began working for North Edinburgh Childcare just over eight years ago having previously held general management roles in the car industry, industrial supplies and computer training. This experience made her an ideal "jack-of-all-trades" as she calls herself, for North Edinburgh Childcare.
Just before she joined the charity, Bev had enrolled on a course leading to the NEBOSH National General Certificate in Occupational Health and Safety. Health and safety had always featured wherever she'd worked and so she wanted to back up her general experience with a formal qualification.
Unfortunately Bev's new role at North Edinburgh Childcare left her very little time to study and eventually the deadline to pass expired.
So last year Bev was delighted to learn that individuals working for charitable organisations can receive a scholarship to sit a NEBOSH Certificate without cost through the Charities Safety Group. The Group runs a sponsorship scheme in partnership with NEBOSH, in which we waive our fees, and course providers offer their tutorship and guidance for free.
NEBOSH Customer Relations Advisor Frankie Jordan assisted Bev through the application process and helped her find a local course provider, Carnegie Business School. Bev was so appreciative of the help she received; Frankie was the first person she contacted when she passed the qualification. "It's brilliant to have eventually succeeded," said Bev.
Bev has found her qualification extremely useful as it has taken her knowledge to the next level. It even gave her the confidence to challenge what she thought was incorrect advice from an external authority. She was proven to be right.
"And the NGC is a good thing for the charity, because they know they've got someone qualified on site at all times," added Bev. "Everyone knows everything is bang up to date and correct which is very important."
Congratulations Bev and thanks for giving us the opportunity to support your wonderful charity.
How has your NEBOSH qualification helped you? Email us with your story: marketing@nebosh.org.uk.