"We are as much about changing lives as we are about serving great food"
Case Study: Maxine Pears
We speak to Maxine Pears, a Regional Safety Manager at Nando's, to find out what health and safety looks like at the restaurant giant, and how her role has grown since taking NEBOSH qualifications gave her more confidence and renewed enthusiasm for her career.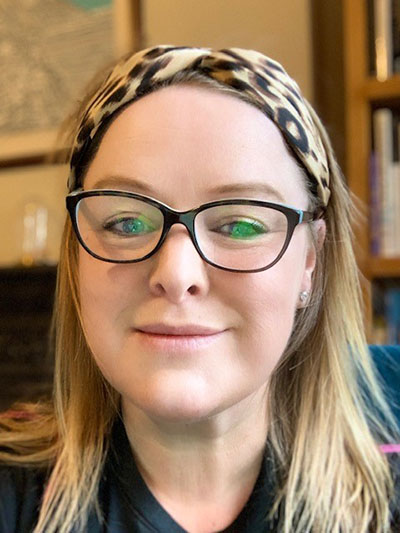 Maxine, you have worked for Nando's for almost ten years now. Can you tell us a little bit about the organisation?
Nando's is a privately owned global restaurant company. We have almost 500 restaurants in the UK and Ireland and 22,000 employees – or Nandocas as we know them. Nando's is celebrating its 30th anniversary this year and its growth has been a bit of a phenomenon. People are genuinely at the heart of everything we do and we are as much about changing lives as we are about serving great food.
Your role with the company is as a Regional Safety Manager. What does this entail?
There are six Regional Safety Managers at Nando's who are all tasked with looking after a region; my region covers the South of England from Plymouth to Thanet and contains 101 restaurants. We take care of all aspects of health and safety and food safety for our customers and Nandocas and are the first point of call for our restaurants in these matters. We each have a speciality - for instance one of mine is risk and insurance – on which we advise and support the company as the in-house expert. I also look after our Central Support Office in Putney which is eight storeys high and houses 400 people.
Before working for Nando's, what was your career path?
I came to Nando's from another well-known restaurant group where I was the Food Safety Manager for several years. Prior to that I had been in restaurant operations. My career had been very much food safety dominated and the majority of my qualifications were in that area. To be honest I felt like my development was a bit stagnant and had considered leaving the industry several times before my NEBOSH qualifications gave me a new lease of life.
You have completed the NEBOSH National General Certificate and the NEBOSH National Diploma for Occupational Health and Safety Management Professionals. Why did you take these qualifications?
I became aware that my skillset needed to be more rounded and I was challenged by my line manager at Nando's to upskill myself in health and safety. To be honest I was a little resistant at first as I was comfortable in my 'food' space but it was the best career move I have made to date.
Did you enjoy the courses?
I really did! Both courses covered subjects that I would never have imagined would be interesting (like scaffolding for instance!) but I embraced it all. It had been a long, long time since I had studied for anything and I was surprised by how quickly I got back into learning.
The NGC was probably harder for me to get into than the Diploma as by the time I had decided I was going to go straight into studying for the Diploma I was already hooked. The Diploma was definitely not an easy course and it took a lot of self-discipline to put all the study hours in – especially on the topics that I had no experience in – but I did it and it felt great.
How do these qualifications benefit you?
They benefit me every day: my confidence in what I'm doing and saying as a health and safety professional has soared. I feel I can offer a much more rounded perspective of what is needed in the hospitality industry being qualified in both food safety and health and safety. I know the NEBOSH Diploma has a lot of respect in the industry and I'm so proud to have achieved it. I've also become very popular on LinkedIn since I put those letters after my name!
Can you explain how your role has developed after completing your NEBOSH Diploma?
My line manager and peers make good use of my Diploma knowledge almost daily and there has been a definite positive shift as to how I approach my role at Nando's now. I've come out of the food safety 'box' and confidently moved into advising on topics that I would not have previously felt able to do. I'm currently championing upskilling our restaurant managers with enhanced health and safety qualifications as well as providing the health and safety expertise on wider projects that in the past we may have called a third party in to consult on.
I was the first person Nando's put through the NEBOSH Diploma and they have been really happy with the outcome and the positive effect it has had. So much so that with their support, I am now going on to university to complete a Masters in Occupational Health & Safety. None of this would be possible had I not taken that first step with my NEBOSH Certificate.
Nando's is a household name with a reputation for quality. How does this affect your role?
Nando's has a brilliant health and safety team with some really talented professionals. Nando's also has big plans and ambitions for the future which will need all of us to help make it happen. Quality is enormously important to us and with that in mind we're always looking for ways we can enhance our health and safety offering to our restaurants and customers without over-complicating things. We want our restaurant teams to be able serve brilliant food to our customers, so if we can take away the blockers to health and safety for them then we will.
We have recently seen a huge increase in our under-18 workforce, which comes with extra responsibilities. It has always been an area of risk that daunted our managers a bit in the past, but I was able to work with our People Team to rework our existing under-18 training package into something much more relevant and user friendly, while still keeping health and safety at the forefront of everything we do.
What do you enjoy most about being a health and safety professional?
I like solving problems and I love being able to come up with a plan to take away the risk and drama. I literally never know what the next call from a restaurant will be about and what they'll need from me and I love it when you can hear that audible sigh of relief because you've put someone's mind at ease. One of the best calls I ever got was from a manager of one of our restaurants who had found an escaped 5ft snake sitting in the warm space under our grills one morning…. We called London Zoo – they were super helpful and sent somebody out to collect it – who thought it had likely escaped from one of the nearby houses!
What would your advice be to anyone at the start of their health and safety career?
Never stop learning, go on as many courses as you can, and read every bit of health and safety news that you can get delivered to your inbox. Things change so fast in our world – learning helps you stay fresh and interested. Also, always listen to your workforce. At Nando's some of the best ideas about how to do things safely (and the risky ways something can be done) have come from our Nandocas. Health and safety is definitely a team sport.